The 3D interior design tool is popular with homeowners as an idea generator for remodeling projects.
Autodesk has created an Apple iPad app version of its popular Homestyler free online software for interior home design. The new version goes beyond simply accessing the online version to take advantage of the iPad.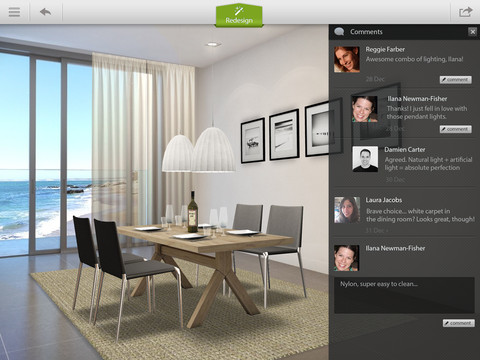 To get started on a project, users can draw dimensionally or start with a photograph taken with the iPad. Users then have access to a wide array of 3D options to try out appliances, furniture, paint colors, light fixtures, and more.
A library of name-brand and designer products are available, allowing Homestyler users to see how realistic models of branded rugs, paintings, mirrors and more look in rooms. Brands available include B&B Italia, Jonathan Adler and Sherwin-Williams. The app also includes links to a community of designers and other Homestyler users, and makes it easy to upload designs to Facebook and other social networks. There are more than 1 million Homestyler users already; Autodesk released the initial version of Homestyler as an online application in 2010.
Autodesk cites survey data from Infogroup Opinion Research Corporation, claiming 65% of US consumers said they would be less likely to return a product after viewing it in 3D.
The Autodesk Homestyler app for iPad is available for free from the App Store on iPad or at: https://itunes.apple.com/app/homestyler/id601137449. The Homestyler online software can be accessed at: http://www.homestyler.com/.