Autodesk wants to do for 3D printing what Google did for mobile devices: give away an operating system to encourage hardware vendors.
When Autodesk looks at the state of 3D printing, it sees a convoluted hash of incompatible file formats, incomplete representations, and confusing processes. But worst of all, it sees a failure rate of anywhere between 25% and 75% for 3D printing projects, depending on the exact combination of software, hardware, and materials.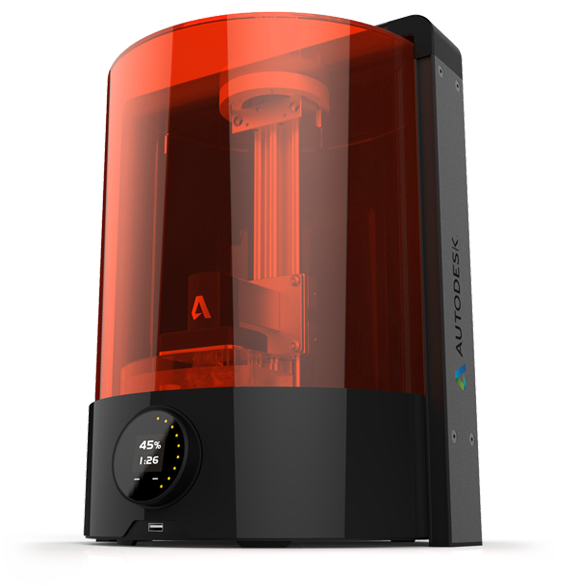 Autodesk also sees a market opportunity in the billions for 3D printing (analyst consensus of $16 billion by 2018). So when markets and opportunities cross paths, what is a company that lives for the disruptive moment going to do? Jump in with both feet, of course.
Earlier this year Autodesk introduced a new software platform for managing 3D printing, as well as a reference design for a 3D printer. (See "Autodesk reveals impatience with 3D printing innovation rate"). At the time we quoted Autodesk CEO Carl Bass as saying, "I've been fascinated by the promise and frustrated by the reality of 3D printing."
Last week at Autodesk University 2014 Bass and his executive team shed more light on their plans for Spark, new middleware Autodesk hopes will standardize the use of 3D printers the way AutoCAD ADI standardized the use of input devices for drafting. Spark will be available by the beginning of January 2015, and made freely available to hardware makers and others in the 3D printing industry. A variety of companies have already signed on to use the standards, including HP for its new wide-format fusion 3D printing technology unveiled in November (see, "HP sets sights on 3D printing again with homegrown technology").
The three buzzwords around Spark are:
Connected: Spark is the middleware to connect CAD programs (or digital information from other sources) to 3D printers. Vendors can tailor Spark by adding information on hardware specifics and materials.
Open: Spark can be used by any vendor as the operating system for 3D printing; Autodesk hopes standardization will drive innovation as it has in other technologies.
Free: Autodesk says it will license Spark for free to all who ask. As IDC analyst Al Hilwa notes, "Autodesk has the opportunity to create an ecosystem around the Spark platform."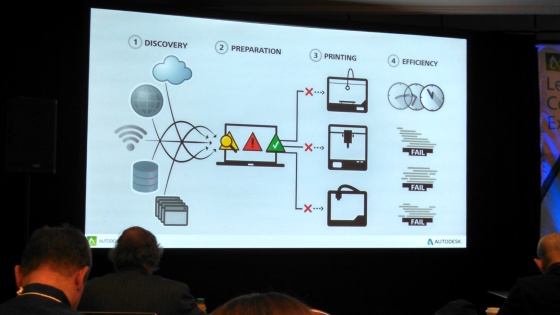 There is a more current analogy to describe Spark than the ADI interface for mice and drafting digitizers. Autodesk personnel talking about Spark at AU often described it as "doing for 3D printing what Android has done for smartphones." In other works, give the hardware vendors a device operating system and let them specialize in product design.
Autodesk has taken another cue from the Google/Android model, and is putting a 3D printer reference design on the market. Early pre-sale is now open for Ember, a 3D printer that Autodesk calls a reference design. Autodesk plans to openly release both the Spark 3D printing OS and the design of the Ember printer.
What do we think?
Just as Google makes nothing off Android but makes a fortune because others use it, Autodesk intends to make money by goosing innovation in 3D printing, and then selling more CAD software to support it. After all, when there are as many 3D printers as smartphones, somebody still has to sell the design software first.