20 years later, BIM is still the new frontier for most construction firms.
Autodesk has extended its building information management (BIM) document management solution BIM 360 Docs to the Android mobile environment. The move comes a year after the product was initially released for desktops and the iOS (Apple) mobile environment.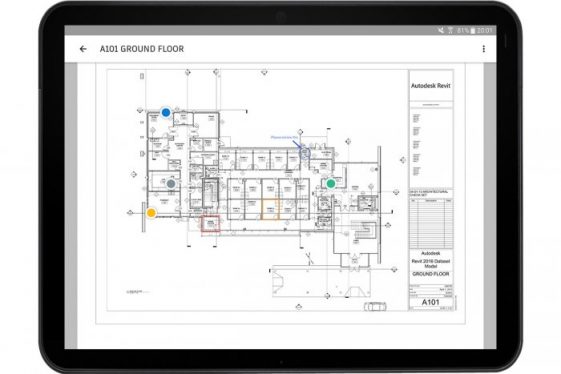 BIM 360 Docs is a web service for managing construction documents. It uses cloud technology to provide a single point of access to all documentation to any location the information needs to be seen.
According to data published by  JBKnowledge, 66% of construction companies in the USA own iOS based devices (iPad/iPhone), while the percentage of Android users is currently around 33%. The report acknowledges that Android use in construction is climbing rapidly as more industry-specific apps arrive on the Android.
As with the iOS version, BIM 360 Docs will have a free version (one project) or a professional version (unlimited projects).
What do we think?
We have been talking about BIM since the turn of the century, but the majority of construction firms are still using technology and workflows developed in the 1990s — with the exception of mobile. The larger firms bought into smartphones and iPads early, and many of them created unique workflows to take advantage of the new mobility. Now the majority of construction firms — the laggards within an industry known for being tech laggards — are ready to buy into the lower price point of Android.