It is routine for Autodesk to consolidate products or terminate them, but sell?
Autodesk has sold Pixlr, its cloud/mobile photo editor, to 123RF, a photo/video service bureau and division of Inmagine Group. Terms of the transaction were not disclosed. The acquisition gives Inmagine Group a reach of approximately 50 million monthly users. It also signals Autodesk has launched a business model transition.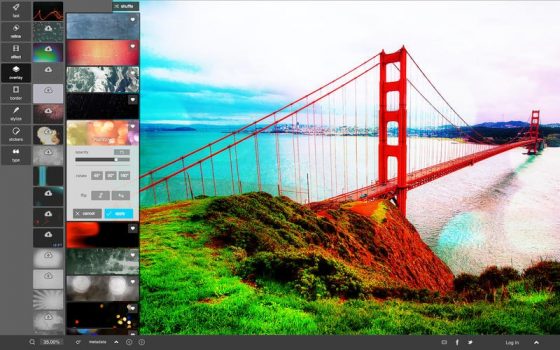 In a statement announcing the acquisition, Inmagine Group says its goal is to build a "holistic creative ecosystem that makes great design accessible to all." It plans to use Pixlr as the foundation of a new photo editing service. The statement adds that 123RF's in-house production team of over 200 will begin working "to expand the Pixlr content library as a value add to its users, ensuring Pixlr communities will continue to have access to new tools and content."
Autodesk acquired Pixlr in 2011, when it went through a phase of buying up a wide variety of consumer graphics tools heavily skewed toward cloud and mobile. Founded in 2008, Pixlr offers a suite of cloud-based image tools and utilities such as photo editing tool Pixlr Editor, Pixlr Express, Pixlr iOS/Android App and Pixlr-O-Matic. Autodesk claims that the Pixlr user base grew "twenty-fold" during its tenure as owner.
An Autodesk representative said that the sale was part of an ongoing business model transition. Thomas Herrmann, Autodesk senior director for digital arts adds, "Autodesk has decided to focus development resources on our core product portfolio. We were pleased to find in 123RF a partner who is committed to supporting the Pixlr community and investing in ongoing enhancements to the product."
What do we think?
Former CEO Carl Bass often bragged how much the company was learning by buying a wide variety of small technologies. Some of them have become stars (like ReCap/ReMake 3D scanning for modeling), and others have remained niche (like Pixlr). Perhaps the learning period is over.
The Autodesk of 1997, 2007, and 2016 routinely consolidated products or terminated products, but it never sold products. But now a senior director — not a senior VP or a C-level executive — says the sale of its photo editing suite is part of an ongoing business model transition. We wonder if it is the same business model transition that replaced perpetual licenses with subscriptions, or if another business model transition has started. It appears Autodesk is retreating from consumer-class products and returning to its roots as a vendor of tools for professionals. If so, score one for the activist investors who invaded the Autodesk Board of Directors a couple of years ago.