Autodesk is continuing a trend away from web-based consumer tools to platform-specific apps.
Autodesk has released an Android version of 123D Sculpt+, its freeform 3D sculpting app already available on iOS. It replaces an older version (123D Sculpt) as well as 123D Creature, which is being phased out. The introduction is part of Autodesk's continuing transition away from web-based consumer tools in favor of platform-specific apps.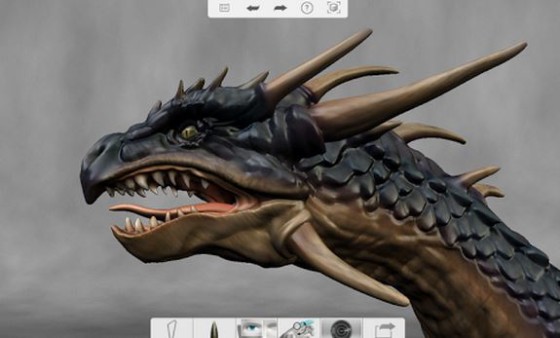 Existing users of 123D Creature can use their models in 123D Sculpt+. If 123D Creature users update, they receive 123D Sculpt+ in its place; all existing projects are still available.
Autodesk describes 123D Sculpt_ as a "create anything" app, with an eye on the 3D printing and indie game market. 3D texturing and painting tools include the ability to apply photos directly onto the surface of a model.
Other key features of 123D Sculpt+ include:
A skeleton builder simplifies the process of creating 3D objects intended for animation
• In-app 3D print ordering allows users to turn digital sculpture into physical objects delivered to the door
• Export sculptures as OBJ files with textures for use in other 3D tools such as Autodesk Maya or 3ds Max.
• Access to the Autodesk online user community library of shared sculptures.