Graitec will continue with other products, and will be a dealer for the two product lines Autodesk acquires.
Autodesk is acquiring some of the technology—and related employees—of French structural engineering firm Graitec. Moving to Autodesk will be the Advance Steel and Advance Concrete product lines. The new technology will enhance Autodesk's existing building information modeling (BIM) offerings. Terms of the deal were not disclosed.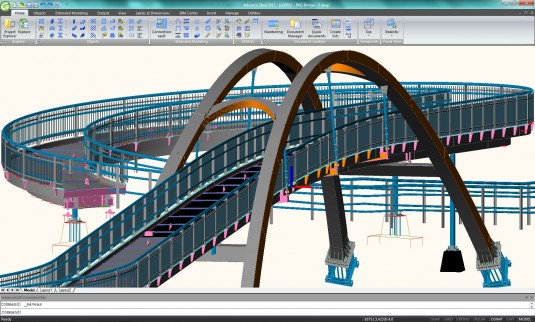 Advance Steel and Advance Concrete offer modeling, detailing, and fabrication solutions for steel and reinforced concreted. One uncommon aspect of the deal is that Graitec will continue to sell and support the two product lines, even as Autodesk takes over the development. Graitec will also continue to develop and support the rest of its structural engineering product line, not included in the deal with Autodesk.
The two products automate the tedious process of creating construction details, bills of material, and numeric control files (for the structural steel). Graitec became a registered Autodesk Application Developer in 1997, and for years sold only an AutoCAD version of these products; stand-alone versions were first sold with the 2012 version.
Autodesk estimates the deal will close before the end of its current fiscal year, which would be on or before January 31, 2014.