The founder and key researchers will join Autodesk's Reality Capture team. The technology they bring has its roots in computer vision and robotics research.
Autodesk today acquired technology and key employees from Allpoint Systems LLC, a Pittsburgh developer of software for collecting and processing 3D LIDAR (broad-field laser-based) point cloud data. Terms were not disclosed.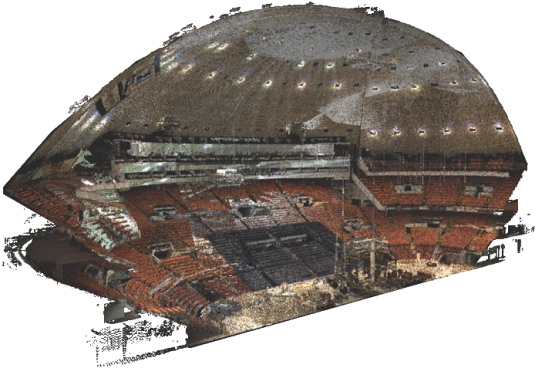 Allpoint was started by Dr. Aaron Morris, who started the business after working on a project to map underground spaces using 3D LIDAR and an autonomous robot. The goal was to build 3D models of the underground spaces, but Morris encountered an unexpected problem; software tools for processing such large volumes of data generated by the scanner did not exist. Since 2000 Allpoint has developed a toolkit for processing 3D LIDAR point clouds based on a set of automated processing algorithms.
The technology Autodesk is acquiring from Allpoint is originally derived from a fusion of computer vision and mobile robotics research. Allpoint says the application of this technology is unique to the 3D software industry, and can serve as the basis for new applications and capabilities.
As part of the acquisition, all six current members of the Allpoint team, including Dr. Morris, will join Autodesk. They will be part of Autodesk's Reality Capture group.
Allpoint has been working with clients on large-scale projects. Examples include processing 1.5 million linear feet of wastewater piping; providing 60 miles of real-time sensor mapping from terrestrial mobile LIDAR scanning platform; and processing mobile LIDAR data for over 550 overhead bridge spans along 800 miles of interstate highway (in weeks versus months of budgeted manual processing). Allpoint technology is also the basis of analytical and inspection tools to surveyors and engineers who have adopted 3D laser scanning. Current clients include remote sensing and GIS professionals in the areas of wastewater inspection and analysis, geotechnical survey, automobile research, and highway survey and engineering.
"This acquisition is a critical part of our effort to make it easier for our customers to start their design processes with models based on reality, instead of a blank page," says Amar Hanspal, Autodesk senior vice president of Information Modeling and Platform Products.
Our take
Autodesk continues its investment in Reality Capture; other recent acquisitions include Alice Labs and RealViz. Autodesk defines Reality Capture as the practice of creating digital models of physical objects and spaces using photography, laser scanning, and other technologies.
Allpoint brings several significant pieces of the puzzle to Autodesk, including large-scale 3D scan data registration, an area of significant research focus but little commercial application.
Related
Autodesk scoops up 3D point cloud innovator Alice Labs