The 32nd release of the world's leading drafting software does not have a file format change.
Autodesk has released the 2017 version of AutoCAD, its market-leading drafting software. The 32nd major release of the product includes new compatibility with PDF data, a new desktop app, increased mobile connectivity, and a variety of drafting improvements.
The one question every AutoCAD user asks about an update is "Did the file format change?" The answer this year is No. Dealing with file format compatibility (or the lack of it) can be a time-consuming challenge; "no" news is good news.
PDFs have become an important part of engineering; their ability to store CAD geometry as native data has made them a popular neutral exchange format. But until this release AutoCAD was unable to directly import CAD data from a PDF file. Now PDF is listed in the "Import File" command as an option. Users can import geometry, TrueType text and raster images from a PDF file or underlay into the current drawing as AutoCAD objects.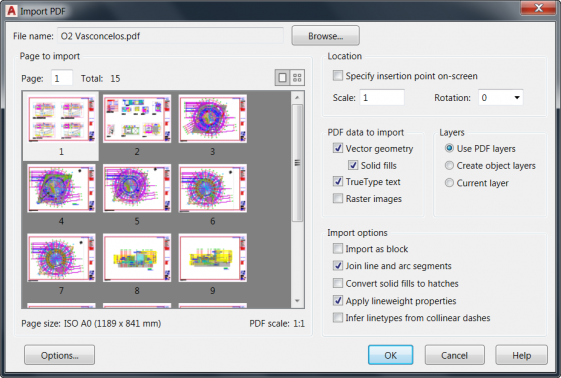 All stand-alone desktop products from Autodesk are now sold only by subscription. To coordinate updates, security patches, and subscription verification Autodesk introduces Autodesk Desktop App as a replacement for Autodesk Application Manager. The app works with all 2015, 2016, and 2017 versions of Microsoft Windows-based Autodesk products. The app can also be used to find Autodesk-created learning guides.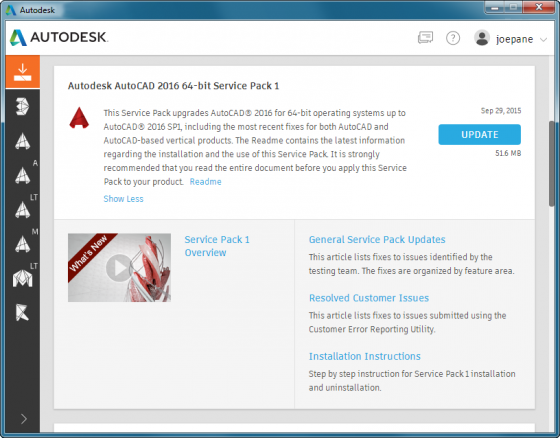 Autodesk is all about drafting, so anything that improves the drafting process is a welcome addition. AutoCAD 2017 adds Smart Centerlines and Center Marks. When objects associated with a centerline or center mark are moved, the centerlines and center marks update automatically.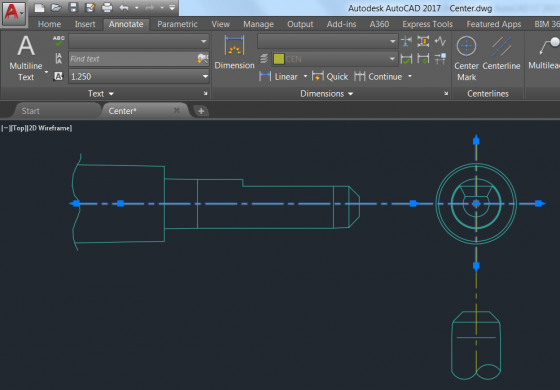 Updates to Coordination Modeling allow the placement of Navisworks and BIM 360 Glue BIM objects inside an AutoCAD drawing. Users can now snap to precise locations on an attached coordination model using standard 2D endpoint and center object snaps.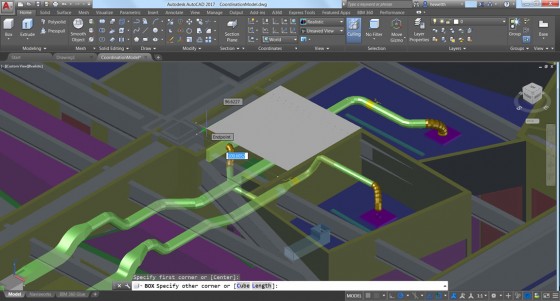 Other new features include a copy of the AutoCAD 360 Pro mobile app with a paid subscription to AutoCAD, and enhancements to AutoCAD's ability to print directly to 3D printers. A full list of new features in AutoCAD 2017 is available on the Autodesk website.