The "brute force" renderer has been used a wide variety of films.
The Arnold renderer, published by the recently acquired Solid Angle, has been honored by The Academy of Motion Picture Arts and Sciences with a 2017 Scientific and Technical Achievement Award. It joins another rendering product, V-Ray from Chaos Group, in receiving a SciTech award this year. Solid Angle is now a subsidiary of Autodesk.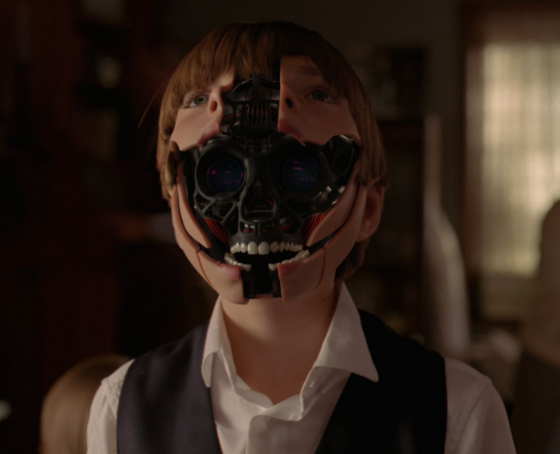 At the gala banquet honoring award winners earlier this month, actress and presenter Leslie Mann transitioned from the award for V-Ray to Arnold by noting, "if V-Ray is the Swiss Army Knife of renderers, Arnold is the samurai sword." Actor and presenter John Cho told the audience Arnold was named by its primary creator Marcos Fajardo in honor of Arnold Schwarzenegger "as a nod to its brute force approach."
On hand to accept the award were Majardo and his associates on the Arnold team, Christopher Kulla, Alan King, Thiago Ize, and Clifford Stein.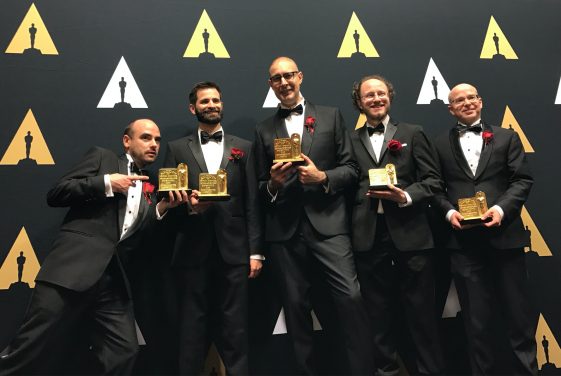 The technology was cited by the Academy for its "highly optimized geometry engine and novel ray-tracing algorithms, which unify the rendering of curves, surfaces, volumetrics and subsurface scattering." This recognition of the Arnold team marks the 10th Sci-Tech Award presented to scientists, designers, and technologies from Autodesk.
In announcing the award, a statement from Autodesk noted Arnold is "a modern ray tracer designed to efficiently render the complex geometry in computer-generated imagery (CGI) animation and visual effects (VFX) films."
Autodesk did well in the nominations for Oscars as well; all five nominees in the Best Visual Effects category of the Academy Awards —"Deepwater Horizon," "Doctor Strange," "The Jungle Book," "Kubo and the Two Strings" and "Rogue One: A Star Wars Story" — were created with help from Autodesk Maya and in some cases, additional Autodesk offerings including Autodesk 3ds Max, the Autodesk Flame Family, the Arnold renderer and Shotgun render management software.