Initially creating snow for Frozen, it now works with mud, foam, sand and more.
By Amina Saeed
Disney graphics scientists have recently published a paper on Matterhorn, the physics-based graphics simulator behind the 2013 Disney hit Frozen. Matterhorn uses Material Point Method (MPM), which it says is "highly efficient at simulating large amounts of snow interacting with characters." Disney recently upgraded Matterhorn to be able to simulate more materials, including mud, foam and sand.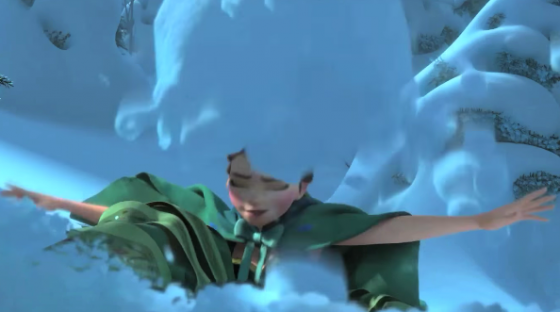 Matterhorn was originally created for animating snow effects in Frozen (2013). Based on Disney Animation's proprietary physically based rendering engine Hyperion, it employs Material Point Method (MPM) as a core element to successfully simulate large amounts of snow and how characters interact with it. Recently Matterhorn was updated to simulate more materials including mud, foam, and sand.

How Matterhorn works
As computer-generated graphics replaced hand-drawn animation, developers sought to increase realism as a way to distinguish the new methods from the traditional. The software needs to understand what type of materials are in a scene, which in turn means the properties of each material must be understood. As an example, computations in fluid dynamics help represent fluids. Simulation technology brings the dimensions of time and movement. Grains and small rigid bodies are better characterized by particles that have position, velocity and other properties.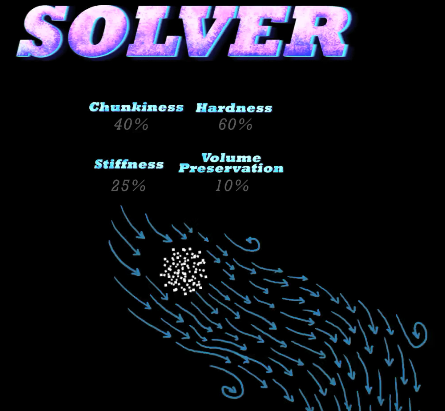 Snow is a complex substance; on one hand it consists of individual grains and snowflakes, but on the other hand because each flake is so tiny as a mass they behave like a fluid. The Material Point Method uses both Cartesian grids and particles to represent the substance, and controls the strengths of each representation.
Particles are the key illustration of the material. Every particle has a position, velocity, mass, deformation and further properties that control the appearance of the snow, such as stiffness, wetness, and breaking threshold. Each phase of the simulation upon the previous level. Since particles are not a decent base for computing material forces, they are primarily rasterized to a Cartesian grid, where the force computation is less complicated. These material forces act back on the particles, altering their velocities. Lastly, the particles are advected with their new velocities, generating the next frame of the simulation.
Disney's Matterhorn takes away the tedious work and helps the artist focus on the creative side of the project by solving animation production challenges like repetitive illustration of complex materials (snow, sand, water, fire, etc.). The video below provides greater detail.