The new capital infusion gives the cloud CAD startup $144 million in total venture funding. A little napkin math sets the valuation at between $750 million and $1 billion.
By Randall S. Newton
Twitter: @RSNatWork
Cloud CAD startup Onshape this morning announces $80 million in new equity financing led by famed Silicon Valley venture capital firm Andreessen Horowitz. This new investment brings the total of Onshape's announced venture capital to $144 million.
Onshape CEO John McEleney told GraphicSpeak the new money "buys us runway to execute" the goal of delivering a complete cloud-based MCAD product. "It keeps us on the course we were on, and solidifies it. It is a validation of our approach and the market."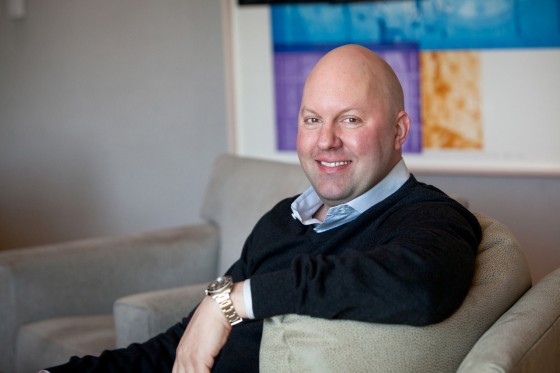 This is the first engineering software industry investment for Andreessen Horowitz, co-founded by Marc Andreessen, founder of Netscape. During the negotiations that led to the deal, Andreessen reached out personally to McEleney and co-founder and chairman Jon Hirschtick, who launched SolidWorks in 1993. "The parallels between Marc and Jon are amazing," said McEleney. "It is exciting to see people in other parts of the tech community getting excited about our space. [They] got down to techie details during our visits."
Existing investors New Enterprise Associates (NEA), Commonwealth Capital Ventures and North Bridge Venture Partners also participated in this fourth VC funding round. The valuation of Onshape based on this investment was not disclosed, but McEleney described it as "appropriate" and "at a premium to our last round."
When the valuation of a startup is not disclosed, it generally means the founders have made a substantial contribution to the company's funding and do not wish to reveal the details. A little napkin math by this reporter—based on comparing Onshape with rival SolidWorks—sets the valuation at between $750 million and $1.01 billion. Founders with success in the past tend to get higher valuations.
Andreessen Horowitz has been an early investor in such companies as Facebook, Twitter, Airbnb, Box, GitHub, Pinterest, Skype, Slack, and Zenefits. General Partner Peter Levine will be joining the Onshape Board of Directors. "We've been closely following the CAD industry for a long time," says Levine. "The Onshape team immediately stood out, having built a robust CAD system using a cloud-­based technical architecture that most had considered impossible. The Onshape product is perfectly suited for an increasingly mobile workforce, which now can create and edit 3D models anywhere, on any device."
The new money comes as Onshape nears the end of its open beta test period. The company says it has 10,000 active users, but does not break down how many have bought a professional subscription versus how many are using the free version.
What do we think?
Onshape is going where no CAD industry startup has gone before in terms of financing. The previous record-setter was SpaceClaim, which did four rounds of VC funding for a total of $41 million. SpaceClaim was acquired by Ansys for $85 million in 2014.
It is way too soon to talk about acquisition; any potential buyer will want the company to prove itself and its technology for a longer period of time. The valuation estimate means it will take serious dough for any company to buy Onshape instead of building their own cloud-based CAD system.