New merit badge will be the first delivered to scouts via both print and digital publishing.
Keeping up with contemporary trends in the arts and sciences, The Boy Scouts of America (BSA) is launching a new merit badge in animation. Created and developed in consultation with industry experts, the animation merit badge is the 136th addition to the BSA's bank of merit badge programs and is now available to Boy Scouts nationwide.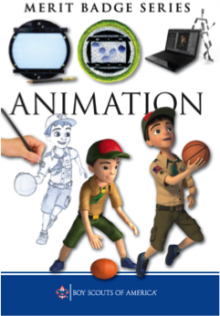 To earn this merit badge, Scouts will be asked to demonstrate their knowledge of animation, both the practice and its history. They will learn the principles of animation, complete hands-on design projects, have opportunities to participate in virtual or in-person tours of animation studios and businesses to see how animation is used and meet with career professionals to explore future opportunities.
BSA enlisted the help of Savannah College of Art and Design (SCAD), among others, to identify which components of animation would most appeal to youth and provide them with a window into the potential career opportunities this skill can provide. To help make the learning process more engaging and fun, an animated short film called Baxter (linked below) was developed to demonstrate animation principles.
Scouts will learn how animation is not only used in their video games and movies, but also for practical business purposes—factory simulations, satellite tracking, medical procedures and even predicting the weather.
The animation merit badge is the first to be delivered to Scouts in print and digital forms. The digital functionality enables Scouts to achieve this merit badge using wireless devices. Complete with search capabilities and visual directives, the new digital format brings the merit badge to life with live examples to further engage and educate Scouts. The BSA plans to roll this capability out to other merit badges in the near future.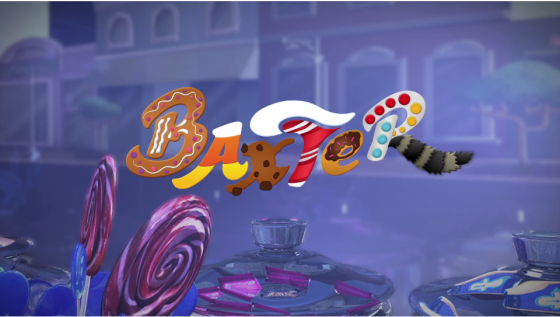 "Boy Scouts of America programs are designed to reflect the changing interests of our youth members and the new merit badge is just one way the BSA continues to evolve its programs to give Scouts unique experiences they can't get anywhere else," said Wayne Brock, the BSA's Chief Scout Executive. "As Scouts become more interested in STEM-related topics, we're excited to expand our merit badge offerings to continue to show youth the exciting careers possible in these fields."
Rick Folea, animation merit badge team lead, and senior technical marketer for AutomationDirect.com, added, "Animation as a career or a hobby is all about teamwork, leadership and communication—the same values represented by Scouting. This merit badge is a natural fit."