Otoy and Autodesk are on-board immediately, working on demonstrations and converting existing applications to take advantage of GPUs in the cloud.
It got a bit easier to use compute-intensive engineering and design software in the cloud today, with the announcement Amazon Web Services (AWS) has added Nvidia GRID technology, allowing cloud-aware software to offer GPU-on-demand services.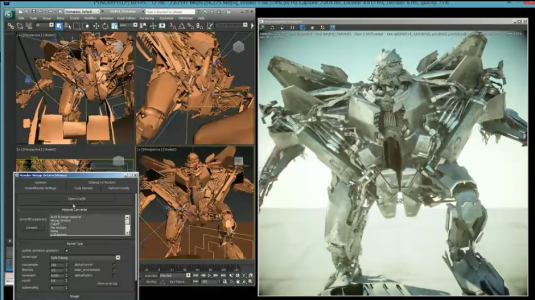 GPU compute as a service in the Amazon cloud is being released through its newly announced Amazon Elastic Compute Cloud (Amazon EC2) G2 instance. The technology is expected to drive a wide variety of graphics-intensive applications, from simulation and design through to gaming and video streaming.
Nvidia GRID is based on the Kepler generation of its GPU technology, and delivers what the company characterizes as "graphics as a service." GRID includes a H.264 encoding engine to allow high-resolution graphics to be compressed in real time and streamed to any internet-connected display. To make it easier for software companies to deploy applications onto G2 instances, Nvidia development partner Otoy has enabled a Windows- and Linux-based Amazon Machine Image (AMI) using Otoy's ORBX middleware. Otoy claims software developers can install their applications into AMI and begin streaming to web browsers within minutes.
An Nvidia representative says Otoy and Autodesk are collaborating on technology that offers Autodesk?'s most popular design applications through an Otoy AMI. A few hours after the Nvidia announcement, Autodesk said it will use the technology to provide web access to Inventor, Revit, Maya, and 3ds Max. The service is currently considered a tech preview.
Our take
Cloud is a platform, not an application. The history of the computer software industry shows us successful platforms have a way of sneaking up on users. I still hear from end users in engineering disciplines how they will "never go to the cloud." That's OK because the cloud is coming to them just like poet Carl Sandburg described fog, rolling in silently "on little cat feet." The next version of their favorite 3D design software may do rendering in the background a little differently in the future, and unless they are disconnected from the Internet they will never be the wiser. And as Autodesk is showing, the entire design product can now be used in a web browser.
Amazon is taking a leadership role here, one the other primary cloud providers (Microsoft and IBM) should follow.