Adobe builds on its SDK and introduces Adobe I/O as a central resources for developer. The site will maintain APIs and SDKs for Creative Cloud, Adobe Marketing Cloud, Adobe Doc Cloud.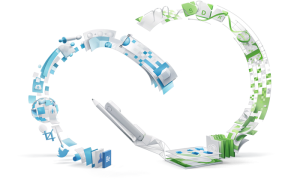 Adobe has announced new additions to its SDK and it has also introduced Adobe I/O, a developer's resource site. It includes technical documentation and tools.
The additions to the Creative SDK (CSDK) for Creative Cloud applications includes web components and web APIs including:
The Image Editor is an embedded, customizable, basic photo editor.

The Asset Browser (still in beta) gives access to all Creative Cloud files and libraries. Adobe also offers specialized photography components for getting the most out of synced Lightroom photos.

The File Upload API (beta) enables direct uploads to the Creative Cloud and Lightroom.
Adobe's CSDK for web includes components for photographers including the Lightroom Photos Organizer, which provides photo browsing and an importing module for web apps. The tools are currently available in beta through Adobe's developer program.
What do we think?
We've talked about Adobe's Creative SDK a bit. Adobe has opened up the same technology it uses to develop its apps and extended them to developers. The program was announced last year, but Adobe has steadily been adding on and as a result, third party developers are helping the company build an ecosystem and draw new customers to its Creative Cloud. One of the most common capabilities we've seen is for people using third party applications load and share their work in the Creative Cloud.
The SDKs are free for developers. They're available for iOS, Android, and now, the web.