Adobe also adds Creative Cloud for Teams; more incentive for graphic design teams to move to the cloud.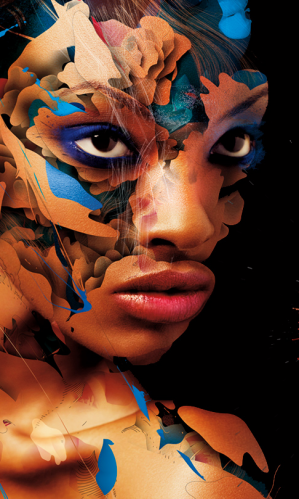 Adobe today unveiled updates to Photoshop when used as part of Adobe Creative Cloud. Creative Cloud members will now have access to over a dozen exclusive new features, as part of its campaign to encourage professional users to move to its cloud-based creative suite.
Adobe is also introducing a version of Creative Cloud for teams, allowing collaboration using cloud technology.
New Photoshop CS6 capabilities available to Creative Cloud members include:
Immediate support for HiDPI (Retina) displays for Apple MacBook Pro. This feature was also made available to perpetual license customers as a free update.
Smart Object support for Blur Gallery and Liquify.
The ability to quickly export CSS code for text and objects, and to import color swatches.
New workflow timesavers including Crop tool refinements.
3D enhancements including improved live (OpenGL) previews of shadow effects and additional control over illumination using 32-bit color picker to create glow effects.
Conditional Actions that automatically select the appropriate Action based on user-defined rules, giving users enhanced image processing speed.
Also available today, Creative Cloud for teams delivers everything included with the individual version of Creative Cloud, plus virtual workgroup management, 100GB of cloud storage per user (versus 20GB for the individual Creative Cloud offering), support services, centralized administration for new seat deployment, centralized billing and license management.
Other Creative Cloud additions announced today:
Adobe Muse adds the ability to create unique layouts for desktop, iPhone, iPad and other mobile device versions of a website. Designers can now customize each experience whether the site is viewed on a large monitor while sitting at a desk, or viewing on a small screen while on-the-go;
Creative Cloud Connection is a new desktop sync app, which allows users to automatically sync files to a Creative Cloud account by saving files to the desktop folder, or dragging and dropping.
Adobe Illustrator was updated to support HiDPI (Retina) displays; this feature was made available to both Creative Cloud members and perpetual license customers.