In one move 3D Systems doubles its reseller channel and fills gaps in its three-tier product line strategy for 3D printing. The company is better positioned to compete with Stratasys, which has HP's vast channel at its disposal.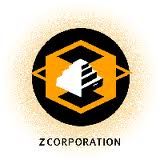 3D Systems Corporation (NYSE: DDD) took a big leap today by acquiring Z Corporation ("Z Corp") and Vidar Systems ("Vidar") for $137 million in cash. The seller is Context Group, a subsidiary of Swedish private equity firm Ratos AB. The deal doubles the number of 3D Systems resellers, fills in holes in its product line, and positions it to better compete against Stratasys, which has a growing relationship with HP.
Z Corp is the industry leader in 3D printing for the consumer and educational market, and the only one to offer color printing in the low end. Vidar manufactures medical film scanners that digitize film for radiology, oncology, mammography, and dental applications.
This is the largest single acquisition in company history; CEO Abe Reichental says the company will put the brakes on acquisitions for a while—there were more than 20 in 2011—to focus on integration. 3D Systems expects the acquisition will immediately add to revenue and net profit growth (in Wall Street's language, "be immediately accretive").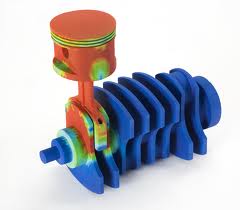 To pay for the acquisition, today 3D Systems closed a private placement of $152 million in notes at 5.5%, taking advantage of current low prices for corporate debt in the bond market. Payment of the notes is tied to a forthcoming issue of stock, with the number of shared yet to be determined. Shortly after the news, 3D Systems stock was trading down 6% at 15.76. The stock's 52-week spread is 12.78 – 29.35.
Big product line, bigger channel
The deal boosts the 3D Systems reseller channel to more than 330 dealers worldwide. It is a network that already understands the 3D printing marketplace and, in the words of Reichental, is "hungry" for the increased product line and extra incremental revenue from materials sales and services. This deal, Reichental adds, "Uniquely positions us for rapid growth."
3D Systems divides the 3D printing market into three segments, and considers the Z Corp acquisition crucial to filling in gaps in its existing line. The three markets are:
Personal 3D Printing: $1,300 to $15,000
Professional 3D Printing: $20,000 to $225,000
Production 3D Printing: $250,000 to $950,000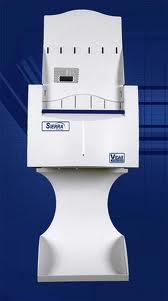 3D Systems also acquires two lines of 3D scanning technology, one from Z Corp and another from Vidar, which specializes in medical/dental applications. 3D Systems already sells 3D printers for medical applications, including dental, and plans to integrate the Vidar product line into its existing business as well as use the technology to expand its emerging line of product for content creation, which the company says will be ready for market the first quarter of 2012.
Reviewing the deal
3D Systems had decided it must grow rapidly or wither away in the face of increased competition from its larger rival Stratasys. Of all its 20+ acquisitions this year, this one makes the most sense. 3D Systems gains complimentary printing technology, significantly increases its presence in markets beyond product development and direct manufacturing, assembles the largest and most-prepared reseller channel in 3D printing, and immediately adds significant revenue through a diversified product line and increased repeat sales of consumables.