The two will jointly create regional solution centers to promote 3D in manufacturing.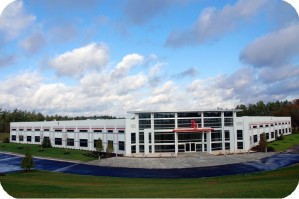 3D printing systems vendor 3D Systems has entered in to an exclusive strategic alliance with manufacturing and supply chain consulting firm Deloitte to help businesses develop implementation strategies for using 3D printing solutions.
In a joint statement, the two companies say they will jointly launch and operate a series of "solution centers" in various locations where mutual clients can gain exposure to "future of design and manufacturing" technologies and strategies. Aimed at corporate executives, the new centers will provide education and design consulting and help companies develop long-term roadmaps for product and business innovation using 3D printing technologies.
Our take
Most of the news in recent months regarding 3D printing has been on the consumer end. It is good to see something that promotes the industrial side, where 3D printing can have more profound long-term impact. There is still an opportunity in most manufacturing categories to capture first-move advantage by a strategic implementation of 3D printing technologies. 3D Systems has done itself a big favor by affiliating with such a well-known consulting firm.