The updated G1+ series promises reduced noise in a smaller package.
With lightspeed GPUs and RAM comparisons all the rage, the humble PSU barely gets a mention in the news these days. On that note, EVGA recently introduced an updated version of its classic G1 line of PSUs, with the less than imaginatively titled "G1+" series. Confusing monikers out of the way, the G1+ line introduces new features as well as a general slimming down of the old G1 models.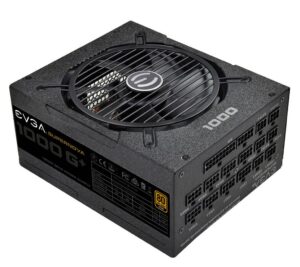 The G1+ line is available in four different configurations: 650 W, 750 W, 850 W, and 1000 W, similar to the models featured in the old series. Among the updates to the G1+ toted by the company is an 80+ Gold Efficiency rating, fluid dynamic bearing fans, and a lengthy 10-year warranty.
According to EVGA, use of fluid dynamic bearing (FDB) fans helps reduce strain on the fan's bearing, thereby producing lower noise than traditional dual ball bearing (DBB) fans. A cleaner internal layout for the G1+ also helps increase airflow as well as reduce noise, with EVGA claiming a 22% reduction compared to the older G1 PSUs.
The units also sports a variable resistor module which increases voltage stability, and comes with a number of power supply protections and 2 DC to DC modules. The G1+ units are also around 10–20 mm shorter than their predecessors, so there's less of a chance it won't fit in your rig.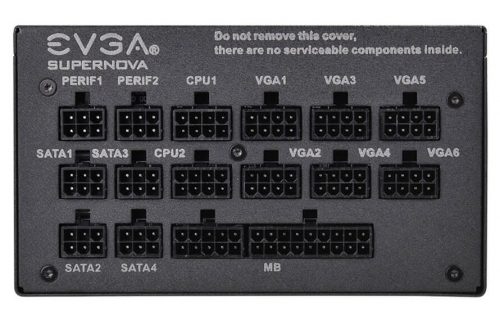 The G1+ series of PSUs are already on sale through EVGA and resellers. A quick look shows a modest price increase of between $30 and $50 from the older models. The top-of-the-line 1000 W G1 Supernova retails for $150, while the new 1000 W G1+ Supernova comes in at only $190.
What were your experiences using EVGA's G1 PSUs? Are you ready to get onboard for a new generation, or are PSUs the one component on your list you aren't picky about?