The company offers new family of four new Ultimatte keyers.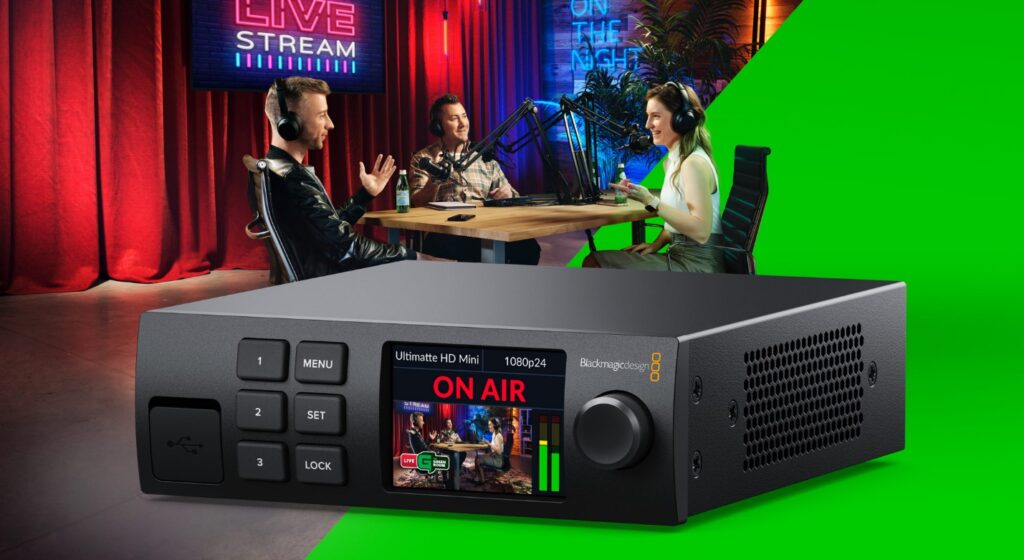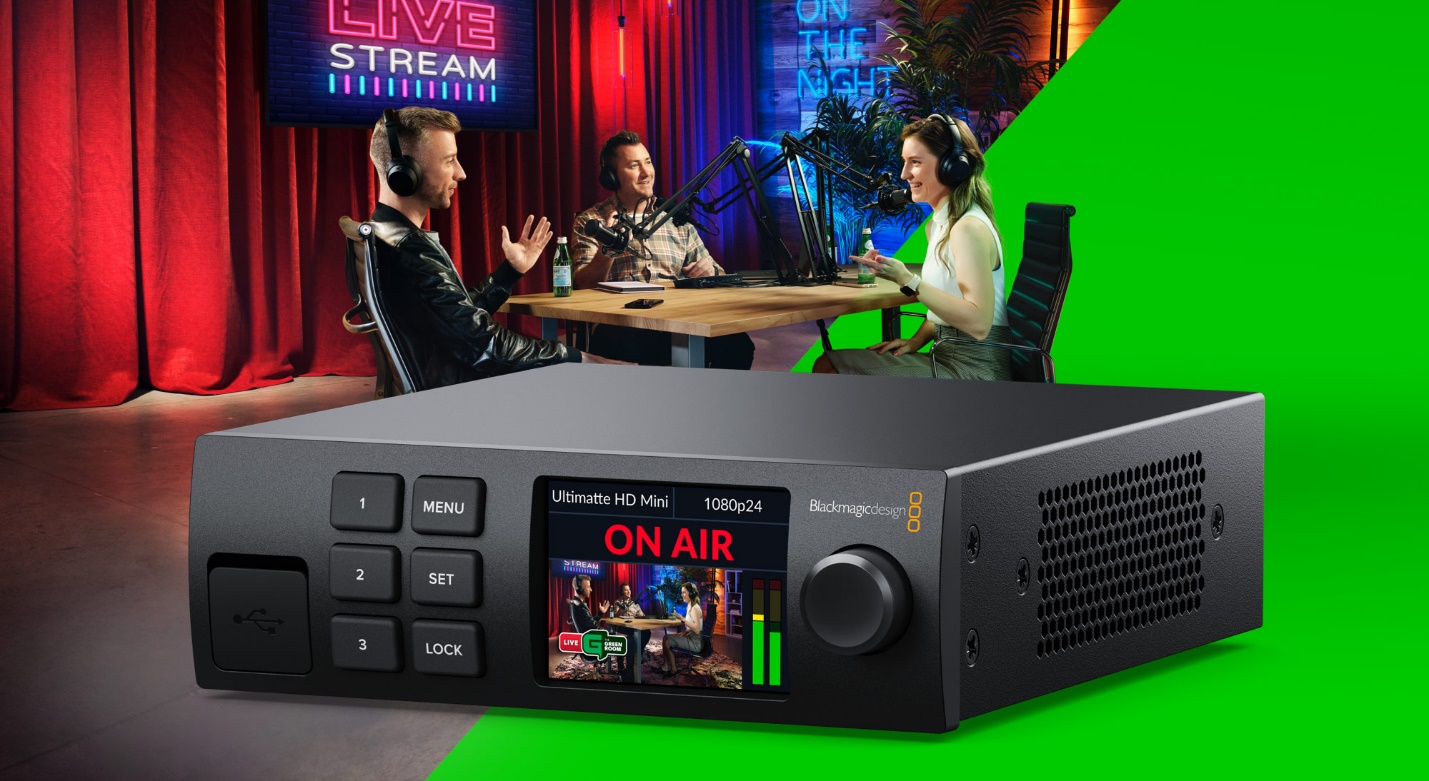 Blackmagic Design has announced the availability of four new models of Ultimatte 12 real-time compositing processors: Ultimatte 12 HD Mini, Ultimatte 12 HD, Ultimatte 12 4K, and Ultimatte 12 8K. Blackmagic Design describes Ultimatte 12 as an advanced real-time compositing processor that offers new algorithms and color science to deliver photorealistic composites designed for the next generation of broadcast graphics. It also helps in the previsualization of a film set and lets creators watch the shooting as it is happening.
The improved flare algorithms in Ultimatte 12 can remove green tinting and spill from anything to create true, realistic-looking virtual environments. Ultimatte 12 automatically samples the colors, creates seamless mattes for walls, floors, and other parts of the image, and then applies the necessary corrections.
A description and pricing for the four models are as follows:
At these new lower prices, all Ultimatte 12 models have the same advanced image processing algorithms and a huge internal color space. This means all models produce identical-quality compositions. The processing automatically generates internal mattes so different parts of the image are processed separately based on the colors in each area. Therefore, a user can get fine-edge detail where it's needed the most, like on hair, and smoother transitions between colors or other objects in the scene. Everything is handled by new math and sub-pixel processing that's designed for quality and clarity.
All Ultimatte 12 models include the free Ultimatte Software Control app for Mac and Windows. The main window has menus arranged in sections that perform different functions. The software lets a user control all Ultimatte 12 models without the additional cost of a hardware control panel.