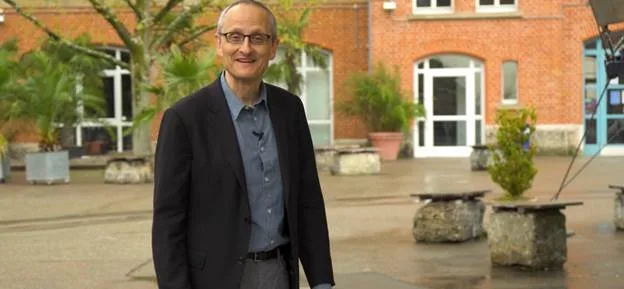 Jan Pinkava. (Source: Animationsinstitut)
Jan Pinkava has been selected as the new head of the Animationsinstitut of the Filmakademie Baden-Wuerttemberg. He succeeds Professor Andreas Hykade, who held that position for eight years before being named head of animation directing last fall. Professor Thomas Schadt had temporarily filled the head of animation slot in the interim.
Pinkava is a British-Czech animator, director, and screenwriter who joins the Animationsinstitut after having worked in the animation industry for the past 30 years. He has won numerous awards including an Oscar for his short film "Geri's Game" in 1998. While also at Pixar, he, along with Brad Bird, co-directed/co-created the 2027 animated film Ratatouille, which won an Oscar for Best Animated Feature. In addition, Pinkava was involved in the creation of the innovative format Google Spotlight Stories as co-founder and creative director. There, he developed new forms of interactive storytelling.
"I am beyond honored to have been appointed head of the Animationsinstitut. The school has an extraordinary reputation, dedicated staff, brilliant teachers, outstanding graduates, and highly talented students," said Pinkava. "What could be more worthwhile than to build on this legacy?"
Pinkava will begin his tenure as the new head of Animationsinstitut starting in June 2023.