Will report on next era of media.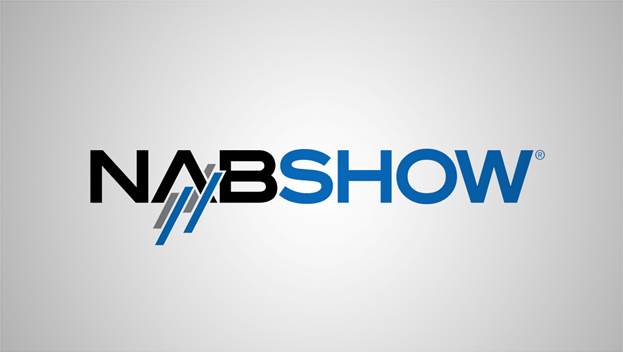 Maintaining an eye as to what's on the horizon for media, entertainment, and technology professionals, NAB Show has formed a National Advisory Council that will focus on issues pertaining to Web3, what many are calling the next possible iteration of the Internet. The council will provide guidance and expertise to NAB Show to assist and educate its members about the technologies and issues surrounding Web 3.0.
Web3 is an idea, an evolving concept built around the notion of decentralization that incorporates advanced infrastructure powered by blockchain technologies, wherein cryptocurrency is a prevalent part of the conversation, and enhanced through AI.
For something that is more nebulous than anything else at this point, Web3 is a term that has been bantered about more and more over the past few years. What exactly is Web3? What are some of relevant, new developments? What about content models? How will Web3 drive consumer behaviors? Questions like those will be just some of the areas the council will explore.
The 15-person advisory group comprises M&E professionals, tech executives, and platform providers spanning various media. They will advise the NAB Show executive team on a range of critical business topics relevant to media companies and their partners as they navigate new content platforms, the evolution of television, IP-based assets, live events, audio, publishing, and physical and digital gaming experiences.
"The Internet has transformed the media industry more than anything since the mass rollout of television 75 years ago," said Seth Shapiro, managing partner of Da2: Digital Asset Advisors, who will serve as the council's chair. "As streaming and mobile have defined this era, Web3 technologies will drive the next models of media development, production, and economics."
Joining Shapiro on the NAB Show advisory council are:
Engagement Officer: Lori H. Schwartz (CEO and Founder: StoryTech)
NAB Lead: Meghan Nodell (Director, Strategic Partnerships and Programming at NAB)
Barbara Marshall (World Phase Supervisor, Media & Leisure, HP)
Brady Woods (Director of Cloud Product Technique, Gaming at Microsoft)
Man Primus (CEO Valence Enterprises)
Ira Rubenstein (CMO and CDO, PBS)
Jenna Seiden (VP, Enterprise Growth, Niantic)
John Canning (Director, Developer Relations: Creators, AMD)
John Maatta (Accomplice at HTM Companions; former COO and normal counsel, The CW TV Community; former CEO of Wizard Manufacturers Inc.)
Kim Adams (Director of Actual-Time Manufacturing at Nexus Studios)
Lagen Nash (CRO, Misfits Gaming Group)
Matt Mason (CCO, Palm NFT Studio)
Nanea Reeves (Founder and CEO, TRIPP)
Rishad Tobaccowala (Writer, Senior Advisor to Publicis Groupe)
Stephanie Pereira (VP, Creator Success, Rally)
Ted Schilowitz (Futurist, Paramount World)
"It literally takes a village to drive new ideas, new business models and new infrastructure, to power the future of media and entertainment in a very real way," said Schwartz.