Boxx Apexx Matterhorn is the first to tap Intel's latest multi-processor CPU for heavy graphics work.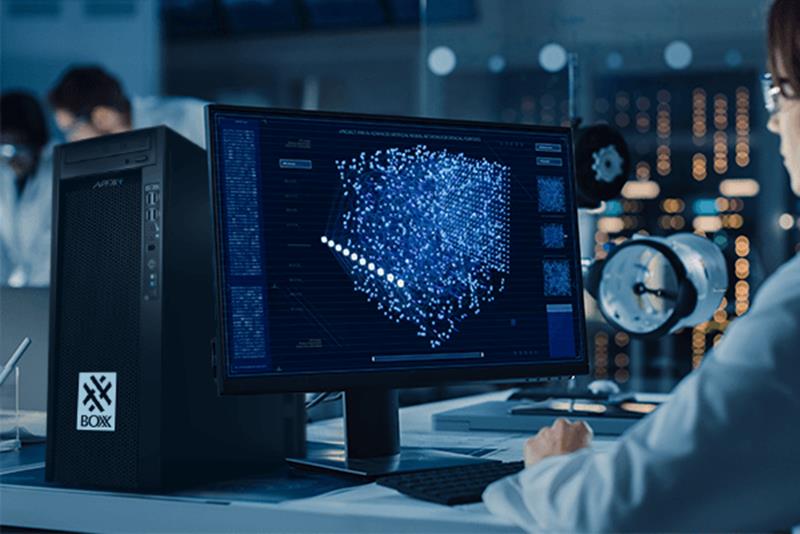 The ink was barely dry on Intel's announcement of its new Xeon W-33xx processors when Boxx Technologies fired off their press release introducing their new Apexx Matterhorn workstations starring the new Xeons. So, yeah, Boxx gets to be first. When Boxx sees something it likes coming down the road, it doesn't waste time implementing it. For instance, they were early in on over-clocking CPUs when Intel made it available.
In this case, Boxx says their new Matterhorn is purpose-built for rendering, simulation, analysis, and other multi-threaded applications. The new machines can also accommodate four Nvidia or AMD AIBs making it perfect for massive-whatever workloads. Boxx calls out media & entertainment, AEC, AI, oil & gas, and life sciences as target markets, and not coincidentally, that is where the company's customers already are.
Intel's new Xeon W-3300 is a single-socket product that can be configured with up to 38 cores. They are capable of up to 4.0 GHz with Intel's Turbo Boost Max, the aforementioned over-clocking capability for peak loads. The CPUs have 64 PCIe lanes for more I/O throughput for networking, graphics, and storage AIBs and take advantage of Intel's Deep Learning Boost for accelerating inference AI. The Matterhorn features liquid-cooling, a 1600-watt power supply, 8-channel DDR4-3200 memory, up to 4TB. Boxx is also making the Matterhorn workstations available with a rackmount kit.
The top of the line 38 core Apexx Matterhorn with the W-3375 Xeon starts at $7,120 with 4 TB DDR4-3200MHz ECC memory. Boxx's entry-level machine in the Matterhorn line probably comes in closer to $2800, but obviously you'd want to talk to Boxx about that.
What do we think?
Just this week, Intel's CEO Pat Gelsinger promised Intel's return to parity in the industry in 2024 and from that point he warned, watch out, Intel is back … I'm paraphrasing. The W-3300 is a down payment on that promise. It's Intel's first Xeon workstation processor based on its 10-nm Ice Lake platform. Single socket multi-processing CPUs have an important role to play in high-performance computing. It's for the many applications that are built for CPU processing and take advantage of multi-threading. Intel, the pioneer of multi-threading is pretty danged loathe to take a back seat in that market after doing all the heavy lifting to convince developers to thread their applications.
In this case, the partnership of Intel and Boxx speaks directly to many of those customers who want an Intel solution. Sort of on the principle that no one was ever fired for buying Intel.
For those who need even more processor cores, Boxx also has an Apexx workstation with AMD Threadrippers up to 64 cores. That one is called Everest. Does size matter? It truly is up to the customer.