Powered by AMD Ryzen Threadripper PRO processor and Nvidia A6000.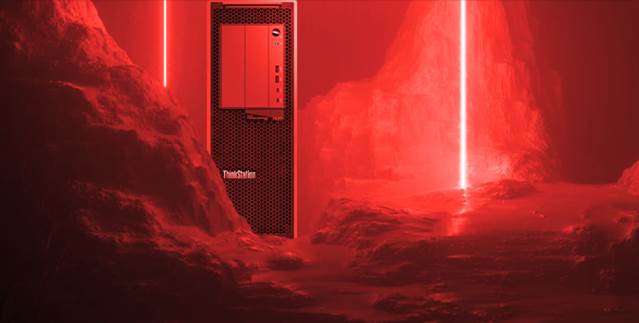 Lenovo's new ThinkStation P620 desktop workstation is based on AMD's new single-socket, 24-core Ryzen Threadripper PRO 5000WX-Series processor CPU. AMD says the new CPU used in Lenovo's tower workstation offers up to 25% performance improvement over the previous generation.
The ThinkStation P620 is well suited for multi-threaded workflows and includes the capability for up to two  Nvidia RTX A6000 AIBs, up to 1TB of memory, and 20TB of storage. The latest version of the P620 also offers:
PCIe Gen 4 for increased speed across storage, memory, and graphics
Two times the L3 cache directly accessible per core compared to the previous-generation CPU for reduced latency
Increased clock speeds up to 4.5 GHz
Up to 64-core processor
10GB of built-in Ethernet —a new standard in connectivity
As today's workflows continue to grow increasingly complex, coupled with the need to support hybrid working environments, users demand flexibility and extreme performance in a workstation platform. Creators, architects, engineers, and designers need to get more done in less time so shots can render faster and 3D visualizations and simulations can run seamlessly in real time.
Lenovo has three P620 application examples for AEC, M&E, and Aston Martin here.