Q4 revenue $20.8 billion, down 1% YoY, $2.6 billion above expectations.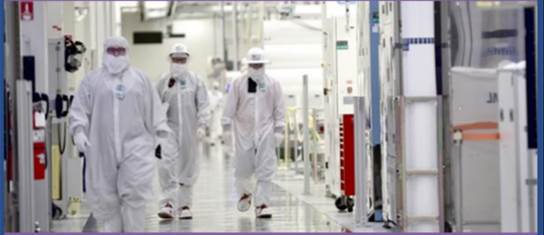 Fourth-quarter revenue was $20.0 billion, exceeding the company's October guidance by $2.6 billion but down 1% year-over-year (YoY). Full-year revenue set an all-time Intel record of $77.9 billion, up 8% YoY.
The company delivered impressive fourth-quarter earnings per share (EPS) of $1.42 ($1.52 on a non-GAAP basis, exceeding its October guidance by 42 cents). In 2020, Intel generated a record $35.4 billion cash from operations and $21.1 billion of free cash flow (FCF) and returned $19.8 billion to shareholders. The company is now forecasting first-quarter 2021 revenue of approximately $18.6 billion (non-GAAP revenue of $17.5 billion); expecting first-quarter EPS of $1.03 (non-GAAP EPS of $1.10).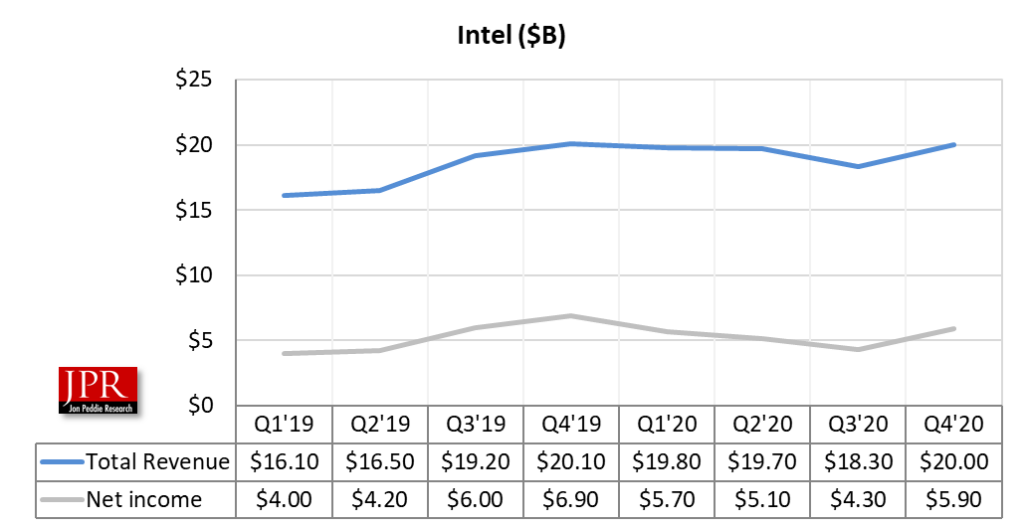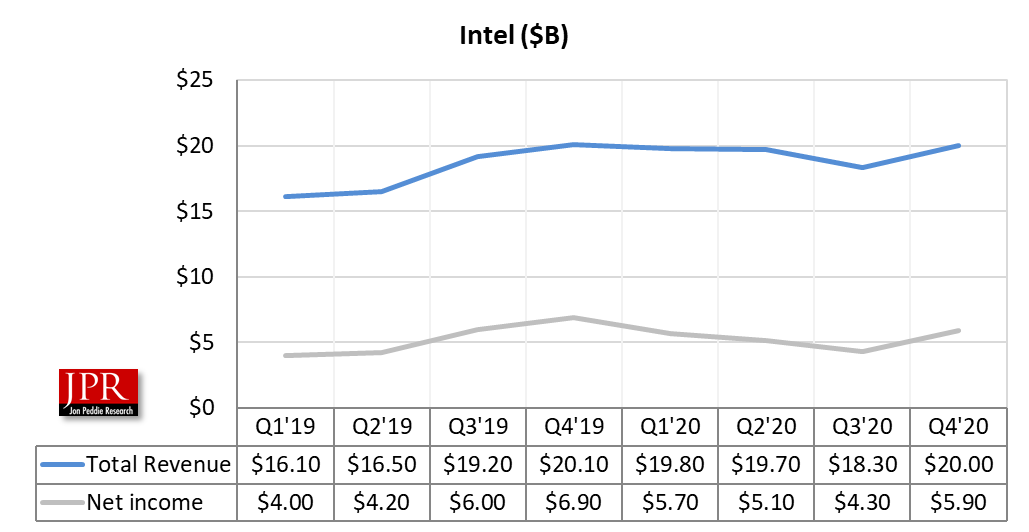 (Source: Yahoo Finance)

"We significantly exceeded our expectations for the quarter, capping off our fifth consecutive record year. Demand for the computing performance Intel delivers remains very strong and our focus on growth opportunities is paying off. It has been an honor to lead this wonderful company, and I am proud of what we have achieved as a team. Intel is in a strong strategic and financial position as we make this leadership transition and take Intel to the next level," said, Bob Swan, Intel CEO.
Fourth-quarter revenue exceeded the company's expectations by $2.6 billion driven by record PC-centric revenue with PC unit volumes up 33% YoY led by record notebook sales. The company also achieved better-than-expected data-centric results, including record Mobileye revenue. 2020 marked Intel's fifth consecutive year of record revenue.
The Client Computing Group, Data Center Group, Non-volatile Memory Solutions Group, and Mobileye, all achieved record full-year revenue. In 2020, the company invested $13.6 billion in research and development and $14.3 billion in capital expenditures while focusing to strengthen its core CPU business, improve execution and accelerate growth.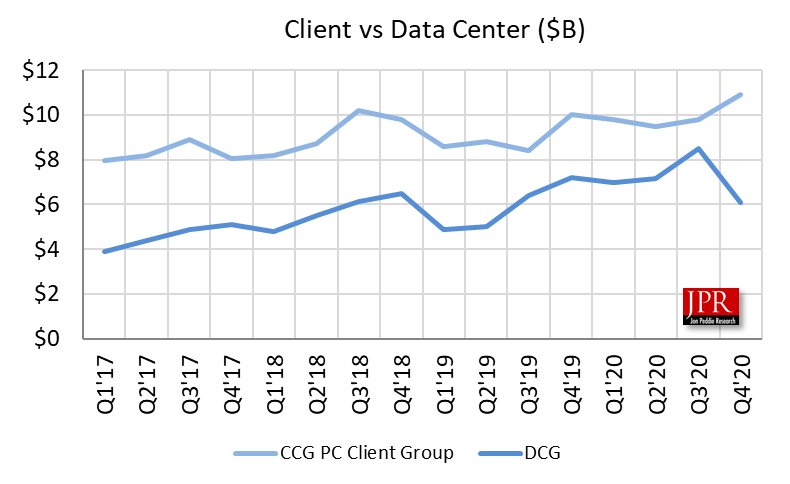 Intel listed their Q4'20 business highlights as:
Started production of 10-nm-based ("Ice Lake"), ramping in Q1.
Launched 11th Gen Intel Core processors ("Tiger Lake"); announced 11th Gen Intel Core S-Series desktop processors ("Rocket Lake"), now shipping.
Entered discrete graphics market with Intel Iris Xe MAX graphics, Intel's first Xe-based discrete GPU.
Announced Amazon Web Services selected Intel's Habana Gaudi AI processors for EC2 training.
Delivered gold release of Intel oneAPI developer toolkit.
Announced expanded network infrastructure solutions portfolio.
Introduced new Intel Optane SSD series and 3rd gen Intel Optane persistent memory "Crow Pass" for enterprise and cloud customers.
The proliferation of data analytics, edge computing, and AI is driving a diverse and expanding range of computing applications from edge to cloud. In response, Intel says it is innovating to deliver products including a mix of scalar, vector, matrix, and spatial architectures deployed in CPUs, GPUs, accelerators, and FPGAs—unified by an open, industry-standard programming model, oneAPI, to simplify application development.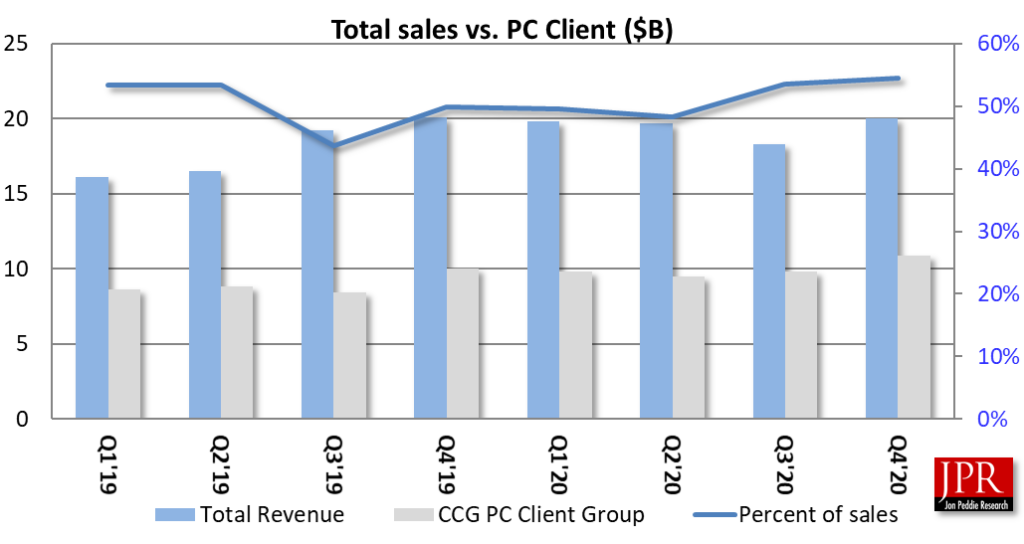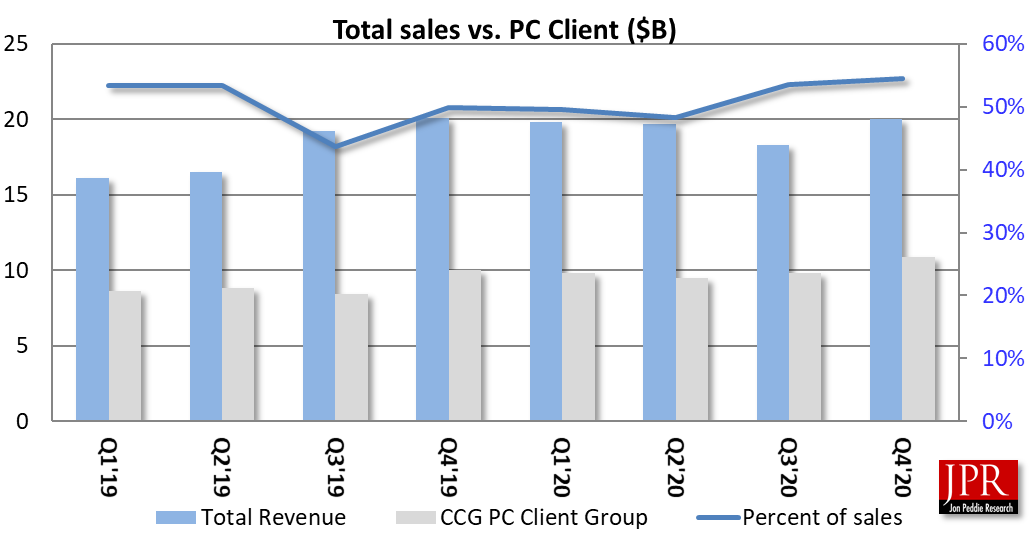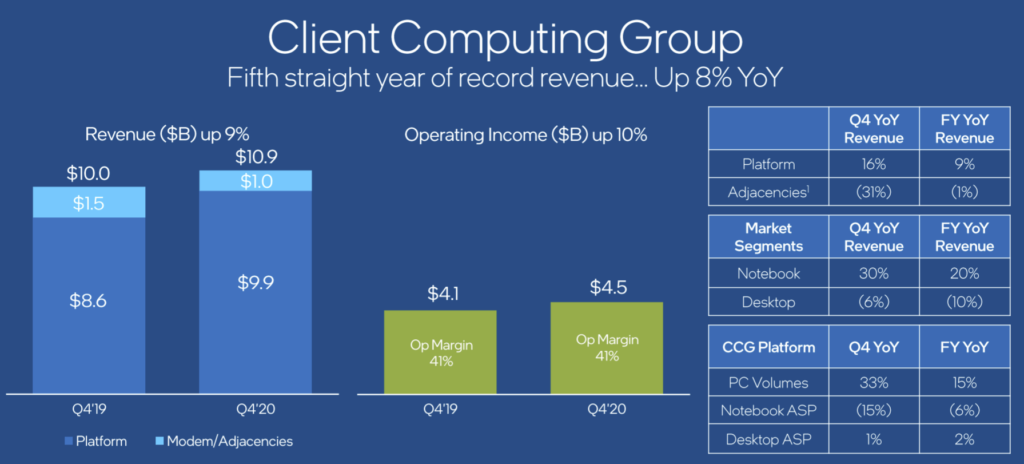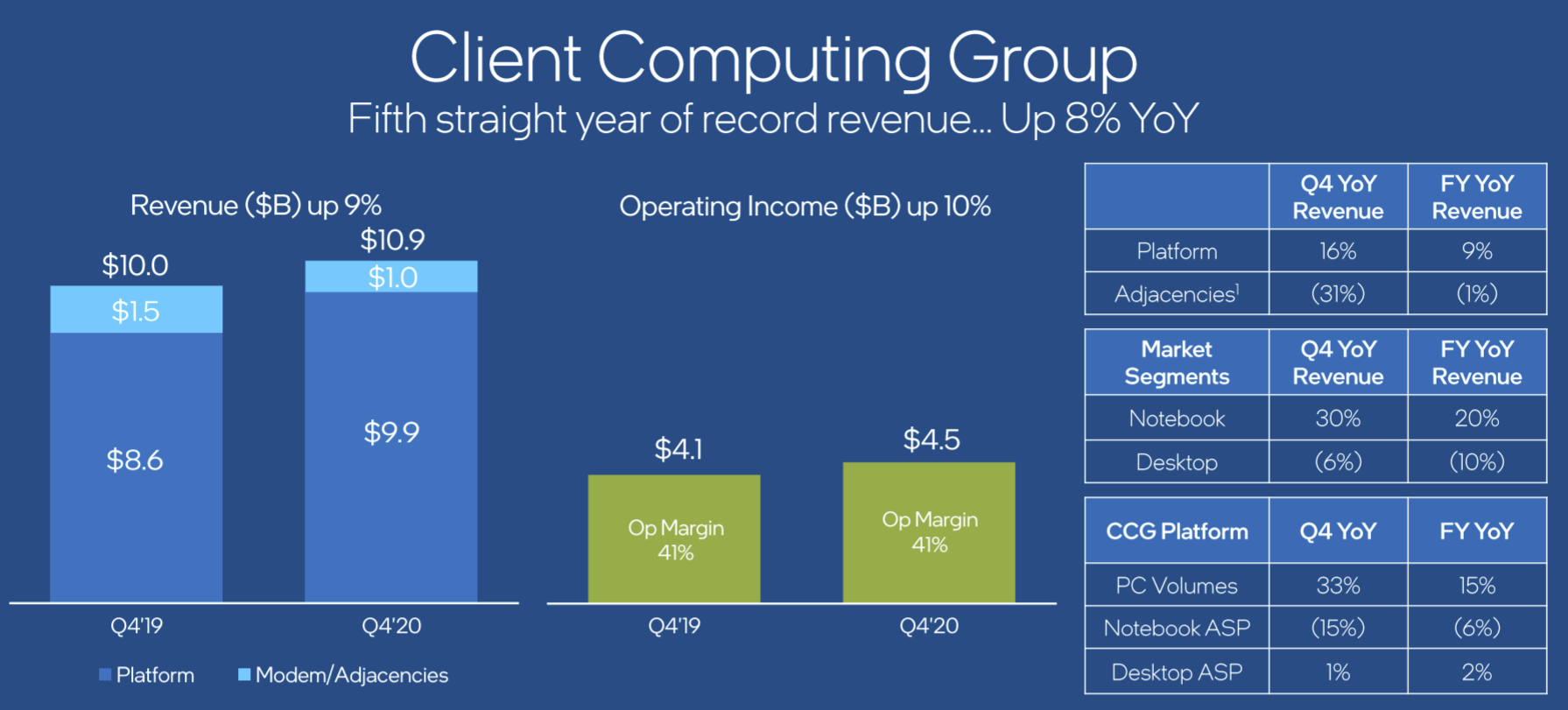 Intel said that during the quarter:
3rd Gen Xeon Scalable Processors (Ice Lake) started shipping.
11th Gen Intel Core desktop processors (Rocket Lake) shipping.
Sapphire Rapids sampling broadly to customers.
Alder Lake, Intel's first 10nm CPU for desktop, sampling to customers.
Habana Gaudi design win with AWS. Goya2 sampling with CSPs.
Shipping Intel Iris MAX Graphics and Intel Server GPU.
The company says it is in the midst of another significant transformation to position itself and its customers for growth. With its focus on execution and re-energized culture as a force multiplier, Intel is transforming from a CPU to a multi-architecture xPU company, from silicon to platforms, and from a traditional IDM to a new, modern IDM.
Outlook
The company is forecasting first-quarter 2021 revenue of approximately $18.6 billion (non-GAAP revenue of $17.5 billion); expecting first-quarter EPS of $1.03 (non-GAAP EPS of $1.10).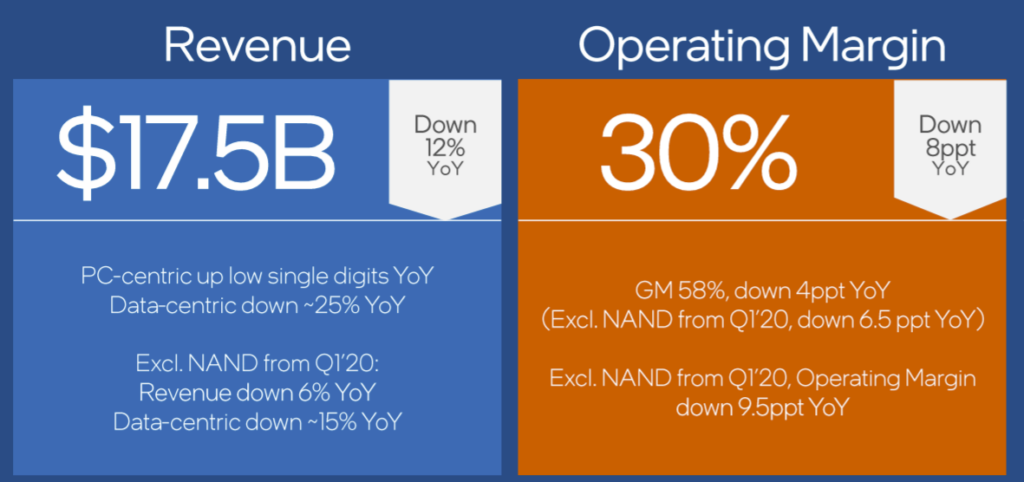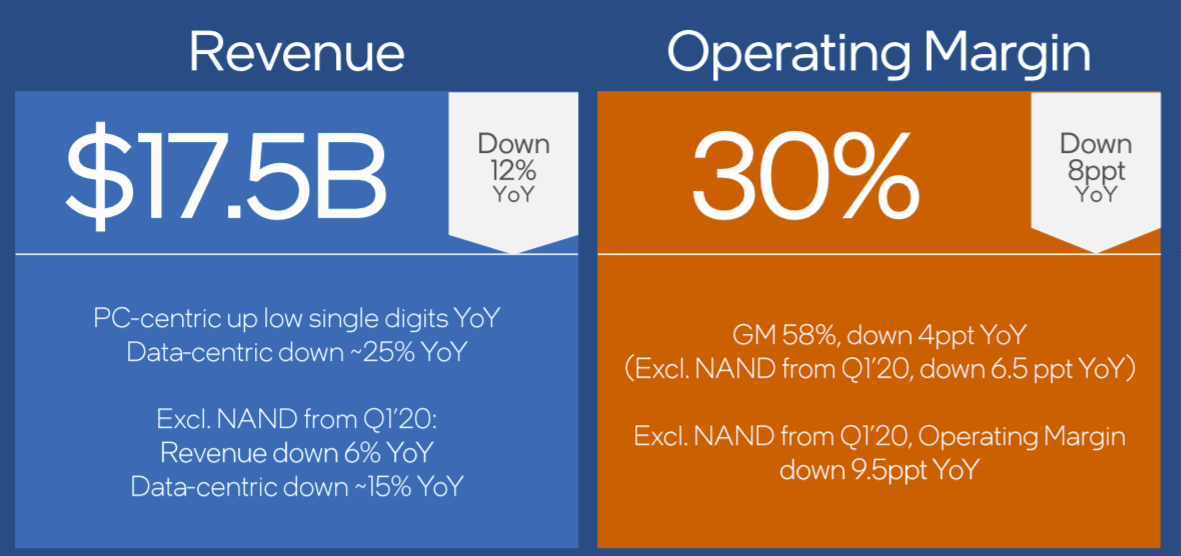 What do we think?
During Intel's financial call, incoming CEO Pat Gelsinger said the company would overcome its manufacturing setbacks and return to its "position of the unquestioned leader in process technology." As has been well reported, Intel is experiencing increased competition from AMD and Nvidia, as well as companies entering the automotive, AI, and data center with novel processor architectures.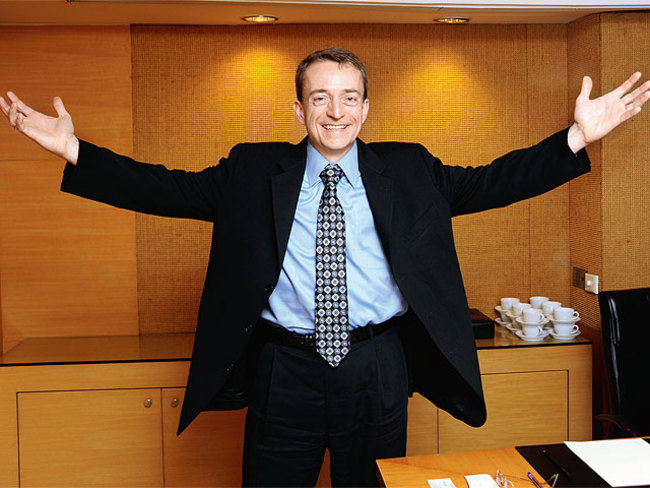 If anyone can turn the Intel aircraft carrier around, it will be Pat, but a few folks are liable to get tossed over the side in the process. That probably wouldn't be the worse thing that could happen, too bad the company can't toss off some of its "active" investors.