Updates across the company's product line reflect this push.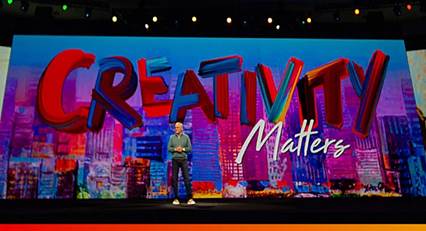 When you have exciting updates, you want to share them with the world. Sure, you can do it remotely, as Adobe and others had done during the height of the pandemic. But, there's nothing like getting on stage in front of a packed auditorium. At Adobe Max 2022 last week, various Adobe executives and guests took turns outlining and demonstrating a number of developments to a visibly receptive live audience, estimated at more than 7,500, not to mention the thousands of others participating remotely. What started out as a small gathering of Web designers and developers, Adobe Max now brings together a plethora of creators representing many creative disciplines across the globe.
This is an evolving industry, says Shantanu Narayen, Adobe chairman and chief executive officer, and there is more happening today for artists, and more on the horizon, than ever before. This includes the rise of 3D immersive digital marketing and commerce, and artists are finding themselves at the center of this exploding opportunity. Yet, with increasing demands placed on them, artists need to work smarter and more efficiently to keep up. Adobe is trying to make that possible by bolstering its offerings through advancements in performance/precision, speed and ease of working, and collaborative creation. First, the company is continuing to infuse its products with new AI and ML capabilities through its Sensei framework, which it launched in 2016, to make it faster to do certain tasks. Second, it is tightening integration among its products to ease workflow for creators, and third, Adobe is making it easier to collaborate on designs.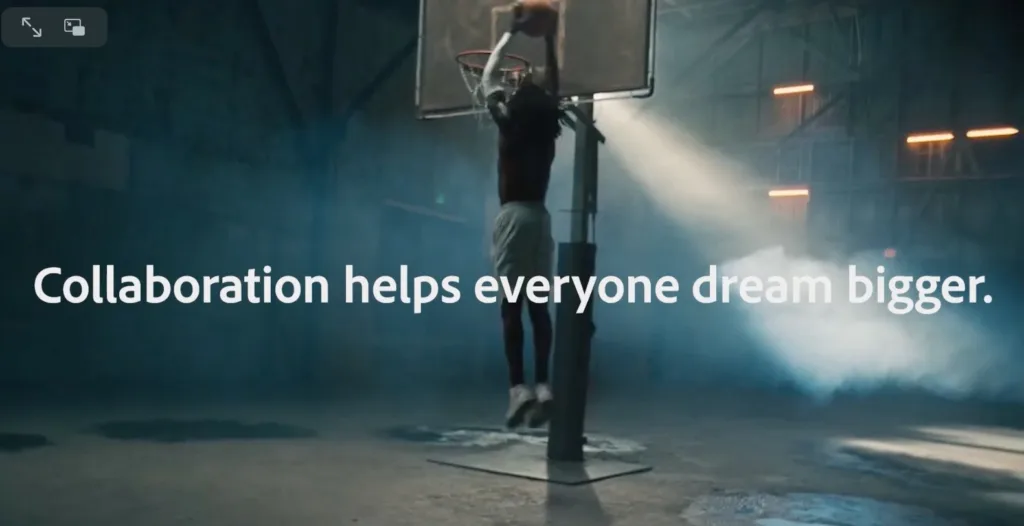 The days of artists working within silos are in the past; today's workflows call for increasing collaboration among a range of people with different skills. Increasingly, creativity is becoming a team sport, whether artists are collaborating with other creators or seeking feedback from stakeholders. While it sounds nice and all, collaborative creativity, on the surface, is complicated to do; it requires sending around loads of data, tracking many versions, and converting various formats. Adobe has been focusing its efforts on a number of fronts to make collaboration easier for all those involved.
"In a world where everyone can be a creator, Adobe is ensuring that Photoshop evolves to serve all creators across platforms and devices," said Scott Belsky, chief product officer and executive vice president, Creative Cloud at Adobe. "This year, we've made Photoshop smarter and more collaborative so you can easily get feedback and create images even faster."
In this vein, the company highlighted Share for Review, new collaboration and AI capabilities in Photoshop. A big time-saver, Share for Review (in beta) enables creators to collaborate on projects without leaving Photoshop. This brand-new feature lets reviewers access a project through a URL, and they can view and make comments using any Web browser, across any device, without needing a Creative Cloud subscription to do so. Reviewers can highlight, pin, and make comments on specific parts of an image or illustration. All the comments are then synchronized and appear in the designer's Photoshop application, without disrupting their workflow. The new Share for Review capability is also available in Illustrator and InDesign.
With today's new hybrid work reality, there are challenges in solving synchronous and asynchronous collaboration. Adobe's acquisition of Frame.io and Workfront were key strategies in advancing that effort across video and marketing campaigns and their respective workflows. Surely, we will be hearing more about Adobe's big-picture plans for Workfront in the near future. As far as Frame.io is concerned, during the past year, Adobe has integrated the cloud-based video collaboration tool directly into Premiere Pro and After Effects to accelerate collaboration and sharing. New to Premiere Pro is the Frame.io review panel, which is directly integrated into the platform, for frame-accurate markups.
Belsky pointed out other new Premiere Pro features, like automatic color correction and one-click remixing of music tracks, which make the entire video process more efficient. Other features have been added to make video editing faster, including media replacement with motion graphics templates for swapping out a shot through simple drag and drop in the graphics panel, with the update appearing on the timeline.
One of the bigger moves in the area of collaboration came with Adobe's recent announcement of their intent to acquire Figma, a Web-first collaborative product design platform for teams. The move is intended to give Adobe the tools and structure to advance product design, accelerate creativity on the Web, and reimagine creativity. At one point, Dylan Field, Figma cofounder, took the stage to discuss the Figma platform and how it enables collaborative creativity.
As Field explained, today, product design is just one part of product building. It's also part of the brainstorming phase and includes the research work that precedes that. And that is why Figma recently began to offer a second product, FigJam, which began shipping last year. FigJam is a whiteboarding tool that can be used for brainstorming and ideation diagramming, bringing people into the product design process from the very beginning. Figma is trying to provide new ways to collaborate in the hybrid world of workflow. "We're really trying to make Figma into this end-to-end product experience," he added.
With the acquisition, Field believes the team will be able to build more capabilities into the Figma platform faster than ever using Adobe's technology. Currently, Figma does not really serve the areas of video, imaging, vector, and 3D asset creation well, yet these are areas that are part of the product design process. With Adobe's backing, Field believes the Figma group will be able to change that.