It's been a busy month for Dassault, a notoriously busy company to begin with. The company announced its fourth quarter and year-end results for 2019; and kicked off its first 3DExperience World conference, which the company has introduced to replace its very popular Solidworks World conference.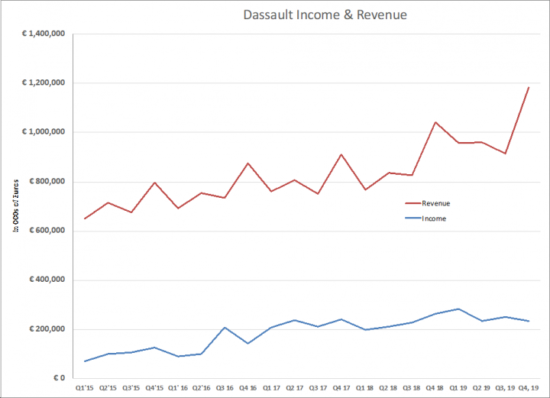 Solidworks is a leading mainstream CAD tool for 3D design so the change to a new name is significant—Dassault hopes to transition its almost 1 million Solidworks customers to the 3DExperience cloud platform. There has not been an extreme amount of enthusiasm at this point, but acceptance of cloud-based workflows is in early stages for critical applications. (See related article.)
More to the point, Dassault is a very big company with broad interests, and for the fourth quarter financial call, CEO Bernard Charlès and CFO Pascal Daloz concentrated on the areas beyond CAD that Dassault has targeted for growth including life sciences, healthcare, manufacturing industries, infrastructure, and smart cities.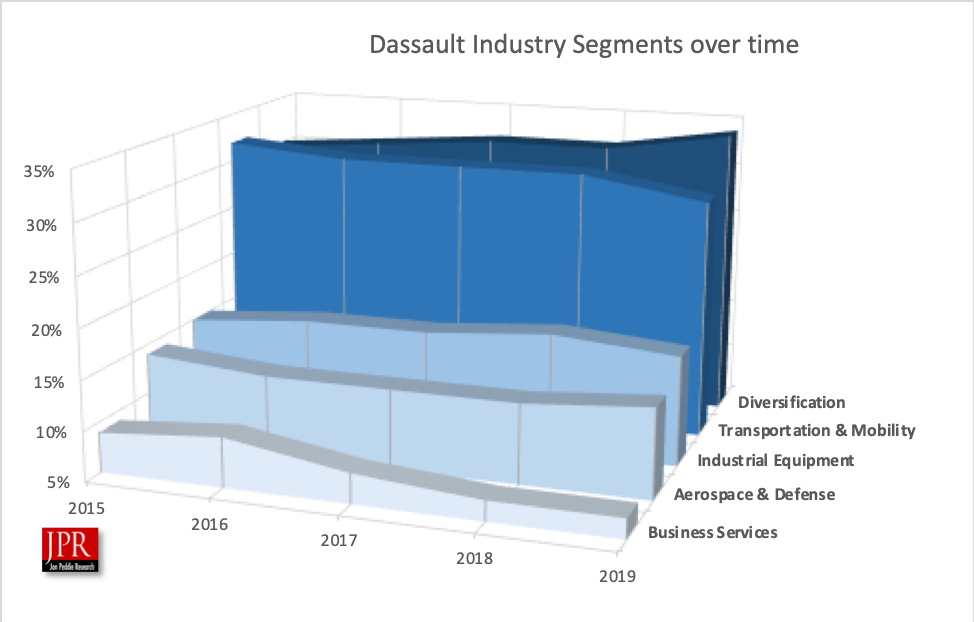 Dassault CFO Pascal Daloz has added COO to his titles, and Bernard Charlès said Daloz will lead the Operations Executive Committee, which is charged with leading innovation in the target segments. Charlès said Daloz will lead decision-making at the operational level for all strategic functions in the company including its 3DExperience platform and 11 brands, industry focus, worldwide presence, human resources, and administration.
Daloz joined Dassault in 2001 as Vice President R&D in charge of market development. He has been adding on titles ever since including VP Strategy and Business Development in 2003, EVP, strategy, and marketing in 2007. He took over the company's brands as Executive VP. He became CFO and Corporate Strategy Officer in 2018. Charlès credits Daloz with help in making the Medidata deal a reality. The acquisition of Medidata transforms Dassault life sciences business into the company's largest core industry.
Charlès mentions Dassault's enormous project with Boing to build a digital twin of 777 in the mid-1990s and says the company will devote its resources to building human digital twins as well as digital cities and other large project models. Dassault says the development of digital twin technology is an intrinsic part of the company's drive towards sustainability.
The 3DExperience platform is Dassault's plan for its own sustainability because it's a collaboration platform upon which its products can be distributed and managed. At the end of 2019, Charlès' 3DExperience accounted for one-third of the company's software revenue and the diversification industries accounted for another third. The diversification industries include Maritime & Offshore, High Tech, Home & Lifestyle, Life Sciences, Consumer Packaged Goods—Retail, Energy and Materials, Construction, Cities, and Territories.
Never short on vision, Charlès says, "Today, we're capable of applying the knowledge and know-how we acquired in the non-organic world to the living world: we extend our ambition and focus from things to life. We have reasons to believe that we will eventually create the complete virtual twin experience of humans just as we did with airplanes, cars, or buildings."
It's a wonderful vision, which, the company says, transforms how people are cured and enables them to live better lives.
What do we think?
As we wrote in the 2020 CAD report, the industry has turned from designing products, buildings, vehicles, and machines to designing interconnected systems. Dassault's vision is a characteristically ambitious version of the trend that's happening in all industries.
But, it doesn't hurt to remember that Boeing's 777 digital twin, a growing and evolving model, was adapted to the technology capabilities of the times. It could not be displayed on a machine. The digital 777 was made possible by the adoption of clusters to manage huge amounts of data. The idea of a true, working digital twin is still being delivered through compromise and because large projects involve so many people and companies using different tools, no one company or one platform will deliver that vision.
The same may ultimately be true of collaboration platforms.
But who's quibbling? Dassault's audacity helps drive the industry. 2020 is going to be a tricky year as Dassault is faced with swallowing the huge Medidata acquisition and build around it. The company is going to have to manage impatient investors and continue to tempt its Solidworks base to join the 3DExperience platform and share in the tools the company is developing across its product lines.
Charlès has picked Daloz to be the guy who has to make everything work. By this time next year, we'll have a better idea of how Dassault's vision will come to life. It won't be easy.