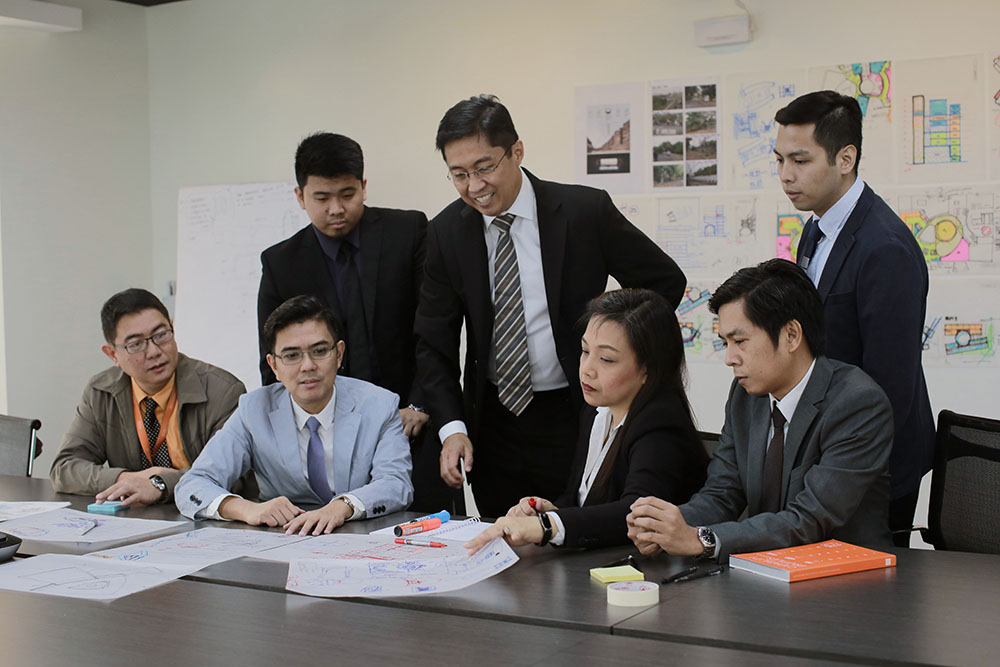 Founded in 1995, Aidea is an integrated design and technology firm based in Philippines. The company transitioned to BIM completely in 2005. It's been 15 years of partnership with Graphisoft, since Aidea started using ArchiCAD.
Aidea has completed 800 projects in 90 cities worldwide. Some of the projects of Aidea include Mandani Bay, Bonifacio High Street Central, Crimson Resort & Spa Boracay in Philippines, Procter & Gamble Geneva European Headquarters in Switzerland, etc. The company is an expert in Virtual Design and Construction (VDC) and provides custom-designed technology solutions for VDC projects globally. The in-house developed software plugins help streamline VDC process by automating tasks like calculation, analysis, scheduling, and report generation.
In 2019, Aidea linked virtual reality technology with VDC, specializing in customization and content creation. It built Computer Automated Virtual Environment (CAVE) facility where a user can navigate through the model with simple hand gestures.
Aidea understands the importance of collaboration in the construction industry. With the help of Graphisoft tools, Aidea is exploring endless design possibilities with information flow in realtime. The theme of Graphisoft's annual worldwide meeting 2020 was 'Building Together.' The company released ArchiCAD 24 at the event. ArchiCAD is making strong moves towards digital twins. Digital twin gets advantages in terms of communication and collaboration. Graphisoft's vision of integrating a building project from end to end has become a reality.
"The best technology and process will amount to nothing, if people are not willing to work together," says Abelardo M. Tolentino Jr., President and CEO, Aidea. Although, BIM transition phase was a great challenge that Aidea faced with determination, the company now ranks 45th by the Building Design 2020 World Architecture 100. Building together with a like-minded partner ensures growth, innovation, and creativity.