An XR Prize Challenge with a cash prize of $100,000 also announced.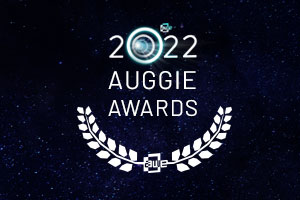 AWE (Augmented World Expo) 2022 was held last week in Santa Clara, CA, where AWE cofounder Ori Inbar delivered the welcome keynote about how extended reality (XR) is making dreams come true.
One of the highlights of the AWE event is its Auggie Awards, which celebrate excellence in XR. This year, there were 280 nominations across 16 categories, before the field was narrowed to 86 finalists, from which the 16 winners were selected. The winners were chosen by a panel of judges based upon quality, user experience, and impact of the product in the industry.
The winners of Auggie Awards 2022 are:
AWE has also announced XR Prize Challenge, a yearlong innovation challenge to fight climate change. The winning team demonstrating the solutions that harness the power of XR to fight climate change will be rewarded a cash prize of US$100,000. Yes, you read it right! The winning team will be announced at AWE USA 2023 during the Auggie Awards ceremony. To propose a partnership, learn more about the challenge, and to sign up, click here.
For those unable to attend, the main stage talk sessions from AWE 2022 are available online for free via awe.live.