Shows end-to-end workflows at NAB
THX came to NAB 2018 with a big agenda and thanks to investment from Razer, some budget to work with. Razer is a major investor in THX and the company's CEO Min-Liang Tan is currently the acting CEO of THX Ltd. Razer is investing in THX to rebuild the company's position in cinema and consumer electronics.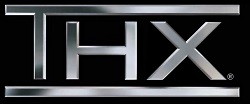 At NAB, THX showcased a broad range of capabilities but the message was built around the THX Spatial Audio Platform, which was introduced at the Mobile World Conference this year in Barcelona. The Spatial Audio Platform enables end-to-end positional audio delivery. The new specification is designed to support new immersive content formats including object, and High Order Ambisonics
(HOA) , open standards and legacy content across mobile, PC and consumer electronic devices.
MPEG-H is an industry standard audio format that competes with Dolby's AC-4 audio, and the battle is fierce. Dolby has plenty of traction for the U.S. broadcast market. MPEG-H has plenty of support as a standard thanks to winning some early battles. The Advanced Television Systems Committee (ATSC) has recommended both Dolby AC-4 codec and MPEG-H for over-the-air (OTA) transmission—meaning broadcasters can use either AC-4 or MPEG-H. AC-4 audio has been adopted by the DVB Project and standardized by the European Telecommunications Standards Institute.  And, Apple has just announced that its Apple TV 4K will support Dolby Atmos. MPEG-H and AC4 are also supported by USB and HDMI in IEC spec such as IEC 60958, and IEC 61937-13. Sky supported the selection of MPEG-H by the VR Industry Forum.  Finally, the MPEG-H TV audio system and AC-4 are included in the Next Generation Audio technologies being considered by France's Broadcast content monitoring agency, Conseil supérieur de l'audiovisuel (CSA).
The question is: will receiving equipment support both AC-4 and MPEG-H? There will probably be many cases where that is true. MPEG-H embedded has been chosen by China and Korea for TVs. MPEG-H has plenty of room to compete in Europe and Asia. And, the mobile market is wide open.
Enter Qualcomm
When the conversation turns to mobile, Qualcomm generally wants to be included. THX, Qualcomm, Technicolor, and Fraunhofer were early supporters of MPEG-H for next generation television, UHD, streaming media, and gaming using the THX Spatial Audio Platform. At the 2017 IBC conference in Amsterdam last year, the companies showcased their prototype for a set-top box along with the help of Technicolor. At the Mobile World Conference, the partners demonstrated mobile audio sound technologies and content creation.
Qualcomm Technologies, THX Ltd, Fraunhofer IIS, and Technicolor distinguish their technology from that of Dolby with its support for the new scene-based audio representation (also known as Higher Order Ambisonics, or HOA). Scene-based audio is a compact representation of an audio scene, which can be recreated at playback. At NAB the partner companies demonstrated a Pro Tools plug-in which enables immersive audio with HOA (higher order ambisonics) and Objects.
At NAB, the partners in MPEG-H offered a live demonstration of the THX Spatial Audio Platform enabling production for simultaneous OTA and OTT transmission and gaming. And, with the success of game streaming, led by Twitch, gaming transmission is a new media form and important media form. Beyond gaming, it opens the door to new forms of live transmission. The THX Spatial Audio Platform also supports XR and 360° video.
To bring their message home, THX and Qualcomm organized a demonstration of an end-to-end content creation process with sound being created and captured, then stitched, mixed, encoded, and streamed. The content was shown played back via head-mounted VR screen and played back over a traditional TV to demonstrate the flexibility of the demonstrated workflow.
The new platform includes components for content creation and features to optimize audio playback experiences over a wide range of consumer devices, which can be integrated into existing content creation and distribution workflows. The components are available independently or as a complete end-to-end audio solution.
The THX Spacial Audio Platform includes:
Content creation: Content creation plugins that produce immersive audio in ambisonics and object-based formats and seamlessly integrate into industry standard audio design tools, eliminating the need to learn new tools and master new proprietary audio formats.
MPEG-H encoding and decoding: Support for the encoding, decoding and transport of audio technology for next generation television broadcasts and streaming video.
Rendering Engine: Spatializes ambisonics, object-based as well as legacy channel content through headphones and speakers across all consumer devices.
Tuning and Device Optimization: Measures and calibrates the audio playback to deliver the highest quality audio experience over both headphones and speakers.
Personalization: Delivers personalized audio profiles using Head-Related Transfer Functions (HRTF) that are optimized for a listener's unique hearing physics.
In 2018, VR also figures heavily in companies' roadmap and in this realm THX is working with HOA, or high order ambisonics as a means for reproducing sound spatially.
What comes out of this wealth of technology, standards, and acronyms, is a new approach to audio and media in general. New content creation tools are enabling much richer content, with multiple options. Content can now contain variations within its transmission packaging including information in different language, information about the production, the authors, etc., and additional dimensions and views for AR and VR.
What do we think?
The alliance between Razer, a gaming accessories company, and THX wasn't immediately obvious as a good fit. Maybe it still isn't completely logical, but it seems there is passion. The people at Razer want to make THX a strong alternative for quality audio, and the people working for the company are invigorated—after all, it's their legacy. The company languished a bit at Creative Labs, a logical partner, but one that became distracted in its long battle with Apple around MP3; everyone knows how that turned out. Razer wants to put THX into the competition as a world player and as Asia grows as a power in theaters, TVs, and audio equipment, opportunities open up for competitors like THX using industry standards.