Settles in for the crisis; offers options for customers.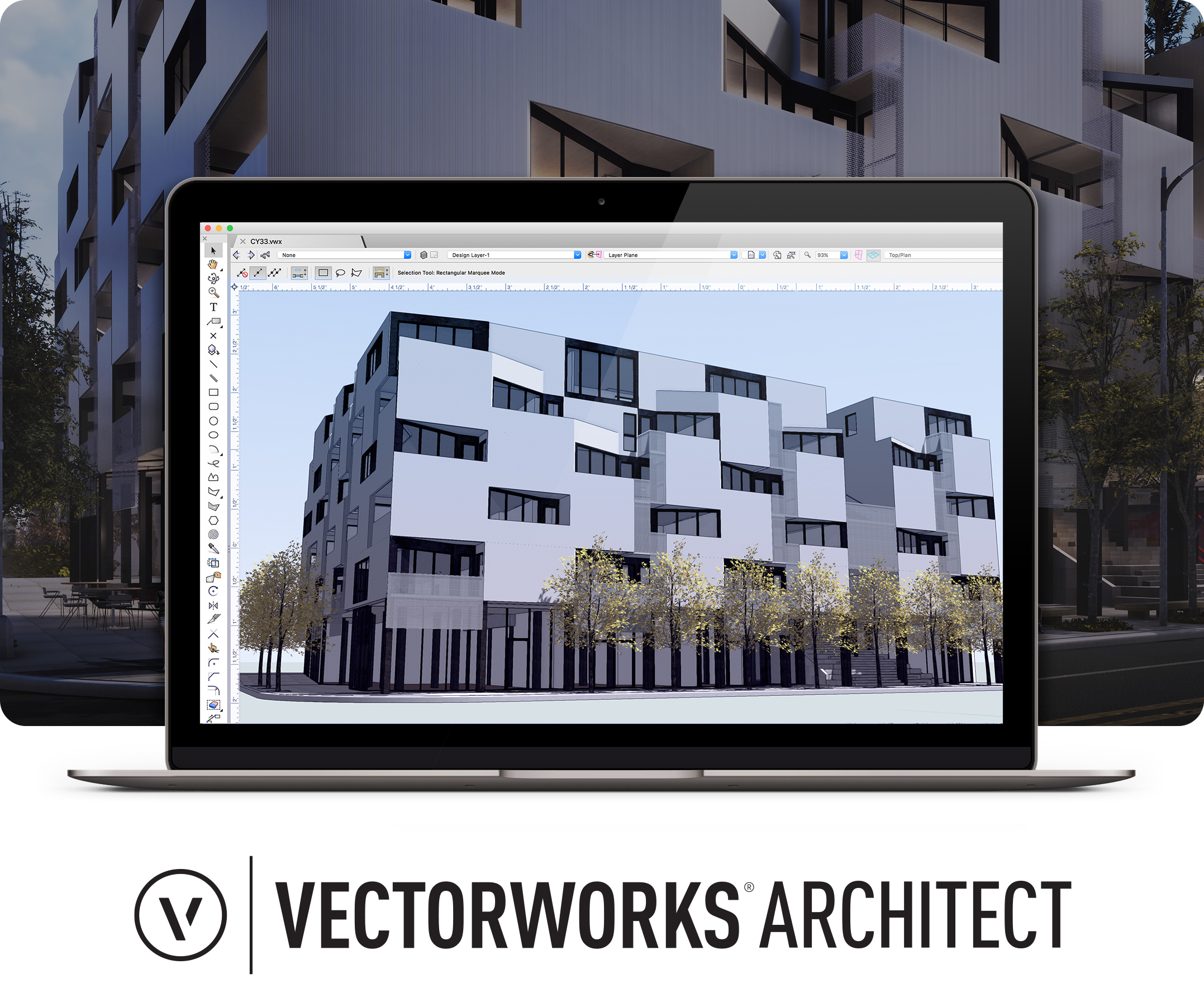 One of the side benefits of the Coronavirus lockdown is that we now get an inside look at people's offices. Biplab Sarkar, the CEO of Vectorworks, presented his keynote for the Vectorworks Design Summit, from his home office and we were able to chat with him later about the company. The conference was originally planned for April in San Diego, but it was nice to have a quiet chat in almost-person.
For this year's conference, the company unveiled their latest releases, but also Sarkar talked about some of the company's strategic initiatives for the future. Vectorworks has done some housekeeping to bring the software architecture up to speed for the ever increasing file sizes of 3D workloads. The company has added multithreading to distribute work across multiple CPU cores and they increased the parallelism of the code where possible. As a result, routine tasks will be faster including switching views. Vectorworks is leading its bigger competitors in modernizing its architecture for multicore CPUs and GPUs.
The company's engineers have been improving the Vectorworks Graphics Module (VGM) as part of their effort to modernize Vectorworks. They are incorporating Apple's Metal for Macs. Rendering is a major focus for Vectorworks. Obviously rendering is important for visualization in AEC, but when it comes to the theater and lighting work Vectorworks is doing, realtime rendering improves their ability to create simulations. In addition, the company has developed new APIs in a system they're calling Vectorworks Graphics Sync (VGS) to enable better integration with other tools.
The company has several options for rendering. Vectorworks, of course, belongs to the same family as Maxon, both are Nemetschek companies and Sarkar said Maxon's acquisition of Redshift will open up opportunities for working more closely together. One of the first examples of VGS at work was Vectorworks' partnership with Lumion, and its direct link communications with Enscape. That work seems to have inspired Epic's Unreal group, which acquired Twinmotion team to extend real-time rendering to other design and engineering products including Autodesk's Revit. The Twinmotion connection for Vectorworks is on the roadmap for a future release. The deal has likewise benefitted Vectorworks' work to expand its BIM capabilities.
(Last February, Anthony Frausto-Robledo interviewed Vectorworks' VP Product Development, who outlined some of the work that has been done under the hood. This article reviews some of that work.)
Sarkar sees a faster turn happening to BIM as its benefits are becoming more widely appreciated. Vectorworks says their focus is on Big BIM—enabling the digital twin, increasing the interoperability of its software across platforms, incorporating industry standards. Vectorworks' products come in several packages: Vectorworks Fundamentals for basic CAD; Vectorworks Architect, Landmark, and Spotlight support the AEC, landscape, and entertainment industries, respectively.
Modern AEC (architecture, engineering, and construction) workflows mean that the company's technology has to support content from other disciplines and software products for projects. Vectorworks improved its interoperability with Revit in 2019 and in 2020, used the ODA API to add support for Revit output.
Revit Export: Vectorworks uses the Open Design Alliance's BimRV SDK.
In addition to supporting multiple software formats, Vectorworks supports Open BIM and IFC as well as Revit, SketchUp, Rhino, Photoshop, and Cinema4D. On the flipside, Vectorworks is simplifying processes and making modeling easier.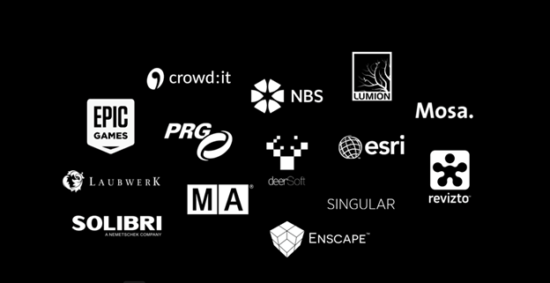 When we talked with Sarkar at his house—virtually—we talked about this very strange year and how it will affect the design and engineering community. The effects of the coronavirus shutdown have been obvious and immediate in some corners of the AEC world. Over the last three months, projects have been shut down as countries try to limit contagion. In the U.S., people rapidly transitioned to remote working. Sarkar noted that Vectorworks tools are used primarily in design. He's seen an accelerated adoption of digital workflows. He says, "at the end of this pandemic, there won't be any paper anymore. Blueprints will be a thing of the past."
He said the transition is all but complete in landscaping.
Sarkar also noted that he's seeing real suffering in the entertainment sector. Vectorworks is the leading provider of tools for stage design, lighting, theaters, seating, etc. There are many small companies and contractors in the entertainment business. Companies are adding more automation and maybe using fewer workers. Sarkar says companies are going dark, workers have been furloughed.
In response to the Coronavirus, Vectorworks is working with customers to make payment terms easier for people and companies. In addition, Vectorworks is increasing access to training so people can improve their skills while waiting out the lockdowns and slow times that are sure to follow. The company is offering a menu of free self-paced and instructor-led training until June 30.
On the other side of the pandemic, Sarkar says he expects to see more pre-viz and pre-programming, automated light cues, and simulations, meaning that ramp time at the actual location is much shorter. Just in the most practical sense, as live productions come back, there's going to be a need to re-configure seating for the rules in place in different regions and according to updated social distancing requirements.
Vectorworks also seeks to differentiate itself through its licensing options. The company has a few including perpetual, subscription, and Vectorworks Service Select, which is a maintenance program with added benefits such as support and training.
The company's perpetual licenses are protected with internet authentication or a hardware dongle and the options include a single or multi-user options.
The company resisted subscriptions until Spring 2018 when it introduced subscriptions first in Australia and New Zealand that August. In 2019, subscription options came to the US, Canada, India, China, Vietnam, South Korea, Taiwan, Thailand, Indonesia and the Philippines. By Spring 2020, subscriptions have just been introduced in the U.K. and the company will be introducing them throughout Europe and Latin America in the Summer and then addressing additional Asian countries not covered in the earlier rollout.
Sarkar says that the advantage of a subscription is that it is an option that can benefit freelancers or small companies just starting out. Vectorworks also allows subscription users to convert to perpetual and perpetual users can add on maintenance.
Sarkar says he wants to be sure that companies can find the option that's right for them. "Not everyone can make the same pricing or license options work." He says the company will continue to provide a range of options to customers during the pandemic and "when things go back to normal."
There's a lot of talk about the new normal. Well, fluidity is the order of the day and digital processes favor fluidity.
 What do we think?
We think 2019 was the year that BIM became inevitable for AEC projects, which means practically speaking, no one company owns AEC customers. Vectorworks has a smaller piece of the pie, but the company is attracting customers by identifying niches and serving those niches directly. The most obvious example is the tools for theater design, lighting, and seating. Landscape is another. The company is also seeking to distinguish itself with hardware-accelerated performance and a range of integrated rendering options.