Renowned computer graphics pioneers, Professor Andries van Dam and Professor James D. Foley, are set to deliver captivating speeches at the Pioneers Reception during the 50th anniversary celebration of the Siggraph conference in Los Angeles on August 8, 2023. Their groundbreaking 1982 book, "Fundamentals of Interactive Computer Graphics," not only shaped the understanding of computer graphics for an entire generation but also revolutionized its teaching methods.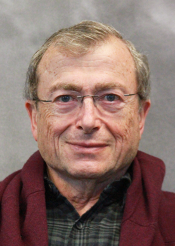 Andries van Dam, the Thomas J. Watson, Jr. Professor of Technology and Education, as well as Professor of Computer Science at Brown University, boasts an illustrious career marked by significant contributions. He played a pivotal role in the development of the first hypertext system in the late 1960s and co-founded the precursor to today's ACM Siggraph organization. Recognizing his exceptional contributions, van Dam received the inaugural ACM Siggraph Distinguished Educator Award in 2019. His research spans various areas, including computer graphics, hypermedia systems, user interfaces, immersive virtual reality, pen- and touch-computing, and educational software. Notably, the character of Andy in the renowned film "Toy Story" was named after van Dam, a testament to his profound impact on the field.
James D. Foley, Professor Emeritus at the Georgia Institute of Technology, held the prestigious Fleming Chair in the College of Computing. With faculty positions at the University of North Carolina at Chapel Hill and The George Washington University, as well as management positions at Mitsubishi Electric Research, Foley has left an indelible mark on the field of computer graphics. He is particularly recognized as the co-author of several highly regarded textbooks, with over 400,000 copies in print and translations in ten languages. Foley's contributions have earned him numerous accolades, including the SIGCHI Lifetime Achievement Award and the esteemed ACM Siggraph Steven F. Coons award.
The SIGGRAPH Pioneers, a network of distinguished researchers, developers, artists, and educators in computer graphics and interactive techniques, organizes annual receptions at the SIGGRAPH conference. These gatherings provide an opportunity for old friends to reconnect while listening to insights from influential speakers. Recent featured speakers have included future technologist Ken Perlin, scientific visualization artist Donna Cox, effects wizard Douglas Trumbull, production pioneer Jeff Kleiser, researcher Jim Blinn, co-founder of PIXAR Alvy Ray Smith, and CGI Art pioneer David Em.
The upcoming Pioneers Reception promises to be a momentous occasion as both van Dam and Foley take the stage to reflect on their illustrious careers and the enduring impact of their seminal book, "Fundamentals of Interactive Computer Graphics." With their profound influence on the field, the event will undoubtedly captivate the technical audience, celebrating the 50th anniversary of the conference in grand style.