Maxon is adding on technology and talent with the acquisition of Red Giant specialists in film effects and motion graphics.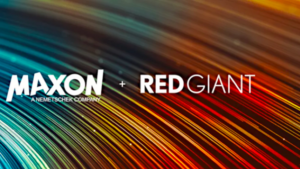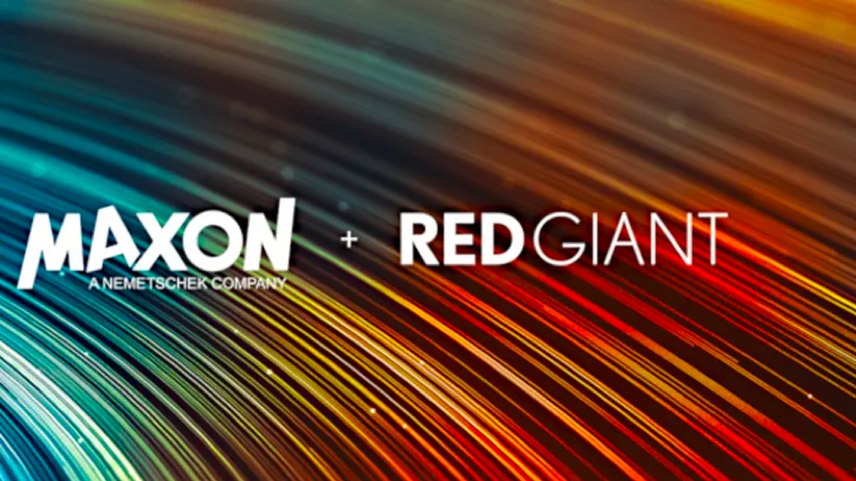 Right in the middle of wrapping presents, agonizing over what to feed people, and wishing work would just shut up for a minute, Maxon and Red Giant announced plans to "combine forces," in a deal for stock and  $70 million cash.
Maxon's announcement follows on the acquisition of the Redshift and reaffirms the group's commitment to strengthening Maxon's technology with outside resources as well as internal development.
In the announcement of the deal, Nemetschek described Red Giant as a "fast-growing company with a high profitability" and expected revenues of $21 million for 2019. Red Giant's profitability, says Nemetschek, is higher than the average for Nemetschek's lineup of member companies, which includes Graphisoft, Vectorworks, Allplan, Bluebeam, and more. Nemetschek has structured the deal with EUR 70 million in cash, and shares in Maxon. At closing, Nemetschek will hold 85% of Maxon shares and Red Giant's former owners will have 15%. Nemetschek is using its own cash and a loan. The deal is expected to close in January 2020.
In recent years, we've seen the plug-in market consolidate. Red Giant has emerged as a survivor in a tough market. The company specializes in filmmaking effects and motion graphics, which obviously dovetails with Maxon's strengths. Also, Red Giant and Maxon have many important clients in common in the production community including the major networks and HBO, Sky, Viacom, Netflix, Sony Universal, the Walt Disney Company. They also have mutual client companies including BMW, Nike, Apple, Google, and more.
Maxon CEO David McGavran has said that he's interested in expanding Maxon's subscription business and also in driving international growth. Maxon and Red Giant also have mutual strategic partners, notably Adobe. Red Giant makes Maxon a more valuable partner and a stronger competitor.
According to McGavran, "This merger is a major milestone, not only for Maxon and Red Giant but also for the design industry as a whole." McGavran makes a point in this release to reiterate Maxon's commitment to all its markets including AEC as well as movies, TV, commercial video, game development, design, and all that falls in between.
What do we think?
Maxon is building in diversity and strength in its product line with the acquisition of companies that have strong customer bases of their own. As mentioned, many of Maxon's customers are also Adobe customers, but acquisitions like Redshift and Red Giant mean customers have more reason to stay home with the Maxon family rather than go play in Adobe's yard.
Customers often go to Adobe for After Effects, and that's exactly where Maxon is building with the acquisition of Red Giant and with a well-liked 3D modeler and renderer, Maxon has tools that Adobe users lack.
Early response to the deal in the user community is positive, much of it expressing relief that Adobe has not bought Red Giant or that Adobe has not bought Maxon. As we've written, we see Adobe going in a different direction for 3D content creation with the acquisition of Oculus Medium. That said, we're not ruling out Adobe building or buying a nice, solid traditional 3D modeler but it won't be an obvious choice like Cinema4D. Most of the people who fear for Maxon aren't familiar with its parent company, Nemetschek. Nemetschek has revenues comfortably over a half-billion Euros and its own ambitions. With design, engineering, visualization, and rendering tools Nemetschek is a growing threat to Autodesk with considerable strength in Europe.
See more about Red Giant and their tools on their site and visit Maxon for more info on their products and the low-down on this deal. We expect to learn more in January when the deal closes and we've swept up the tinsel and glitter, so check back.