Foveated rendering in VR requires it.
Back in 2015 (it seems so long ago now), software developer Starbreeze of Sweden and parts beyond acquired French VR hardware developer InfinitEye, which is now known as Starbreeze Paris.
StarVR offers a 210-degree horizontal field of view—the widest FOV in the world, Starbreeze says—and 5120 × 1440 resolution through dual 5.5-inch displays, at 90 Hz refresh.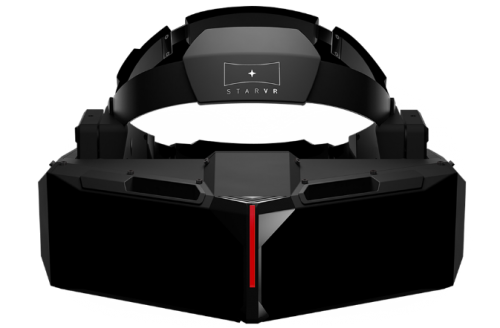 The company has never stopped investing in VR, and in October of 2016, the company bought Nozon, a Belgium-based visual effects studio for €7.1 million Nozon has developed PresenZ, tool for interactive parallax. This refers to allowing viewers to move their heads with six degrees of freedom in pre-rendered animated video to better immerse you in a scene. It essentially enables a degree of positional tracking.
Another acquisition, Enterspace, also from Sweden, closed in 2017. It enlarges the company's foot print in VR amusement centers. According to Starbreeze, the deal is worth 20 million SEK (or approximately $2.4 million) in cash and stock.
StarVR has entered into a joint venture with Acer and announced plans to roll out a new HMD VR series with Tobii eye tracking capability in 2018 targeting high-end enterprise sector. The company will combine the eye tracking, ultra high-res screens, and Nozon software along with the current optical active positioning capability.
As a result of these deals, and through Enterspace, StarVR has opened a new VR park in Dubai with Emaar Entertainment. The VR park offers a total 18 VR titles running on HMD devices mostly from StarVR. Acer is part of the deal and supplies equipment. Enterspace is the main provider with content being delivered by StarVR. Enterspace has signed a 5-year supplier contract as part of the deal.
StarVR also plans to launch wireless HMD models to enhance the mobility of its VR devices, for the high-end enterprise segment as the enterprise VR market which is currently expanding at a CAGR of 20–30%. StarVR expects to grow at a rate higher than the industry's CAGR. StarVR is currently capitalized at $16.47 million, with Acer accounting for a 66.7% stake and Starbreeze holding 33.3%. StarVR plans to launch its IPO in 2018.