Carol Bartz and Yahoo have been doing a bang-up job of getting ink. If that's what she set out to do, then everything is going great.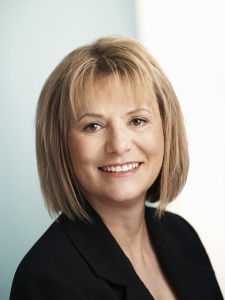 At the start of the week, Yahoo CEO Carol Bartz topped the list of overpaid executives, according to proxy research firm Glass Lewis & Co. Glass Lewis determines the list according to annual pay vs. stock price, cash flow, growth, and how much ink Glass Lewis will get by picking certain executives. However, that last criteria is not mentioned in the company's report.
Bartz got $39 million last year. The company reported revenues of $6.4 billion in 2009 vs. $7.2 billion in 2008; net income was $598 million in 2009 vs. $419 million in 2008. Bartz has clearly reduced costs to generate more net income on less revenue. The company's stock price continued its downward trend so, ignoring the ink factor for the moment, we're guessing stock price is Glass Lewis' primary metric.  According to Yahoo's most recently quarterly report, Yahoo has seen display advertising increase 19%, operating margins were up 11% year-over-year. Revenues are flattish compared to last year.
It's worth mentioning that $25 million of the reported $39 million of Bartz' salary was received as stock options and is unrealized. A Yahoo spokeswoman reported that Bartz' actual salary and bonus amounted to less than $2.5 million. Laughably, some admiring reports add that Steve Jobs is among the lowest paid CEOs with a salary of $1. (Oh please. Yes, I saw the man standing in the welfare line just the other day.)
Never you mind. All that's all but forgotten in the latest news that there may be an equity deal afoot involving Yahoo and AOL. According to a Wall Street Journal story Silver Lake Partners and Blackstone Group LP are exploring the possibility of teaming with AOL and "others" to buy Yahoo or take it private." As a result, Yahoo's stock immediately soared 13% the following day. For their part, Yahoo has contacted its advisers Goldman Sachs in a move John Carney at CNBC describes as getting "lawyered up."
Although there have been rumors for some time that AOL has been seeking a deal, the tendency among those with at least an inkling of a clue about the two companies' business is to say the deal ain't gonna happen. According to Associated Press, AOL is a $2.7 billion company losing customers, market share and stock price, while Yahoo is valued at $21 billion and it makes money. Hello?
Whatever. Companies and investors are as irrational as humans so we're not predicting, we're just saying …
Really, what we're just saying is that Bartz cannot win. Before everyone went crazy over Yahoo's, ahem, impending sale, the news-o-sphere reacted to the exodus of three media and advertising executives, Hilary Schneider, David Ko, and Jimmy Pitaro as further signs that Bartz is in trouble. Bartz had just reshuffled executives, including these three last year. The early word was that the three had been let go for non-performance and Bartz has been known to wield a mean broom. As a matter of fact, we do believe that the woman was hired to clean house.
Bartz has been a lightning rod for desperate business reporters looking for a juicy story. Her gleeful F-bombs and shoot-from-the-hip style turned the spotlight her way and now she can't get out from under it. Far from being grateful to Bartz for giving them a little news color for stories usually distinguished by how many paragraphs readers actually get through, the business and tech press seems to be generally aghast. Who knew these people were so prim?
In general, no matter what Bartz does these days the response seems to be negative. Bartz's public pronouncements have not done her any good and in the long run, the negativity could wind up costing her her job – but I wouldn't count on it. She was embattled in the early days at Autodesk and she managed to face down the entrenched mandarins at the company. But, she really has to do something about that damned spotlight, or get her company's revenues up into record levels because right now, the attention she's getting is poisonous and steady growth just doesn't seem good enough.