The director and crew used Animatrik performance capture technology to see both the real and the virtual during filming.
Jon Favreau's The Jungle Book is a modern-day reimagining of the 1967 animated Disney classic. All the familiar characters are brought to life on screen, including the young man-cub Mowgli, the wolves who raise him, the friendly bear Baloo, and the vicious Bengal tiger Shere Khan.
Although billed as a live-action film, few of the final frames are "live action." With the use of advanced virtual production techniques and photorealistic visual effects, most of the environments and animals featured in The Jungle Book are completely computer generated.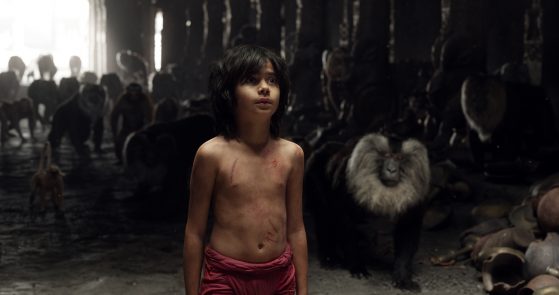 Performance capture technology from  Animatrik played a key role in bringing this virtual production to life. Camera tracking technology ensured that Neel Sethi's Mowgli could interact with synthetic jungle environments and animals in a totally convincing manner. Mowgli's scenes often included running, jumping and climbing through the jungle, not to mention the fact that he also needed to talk, hold and even ride on the film's various animals; animals which were not, of course, on set with Sethi.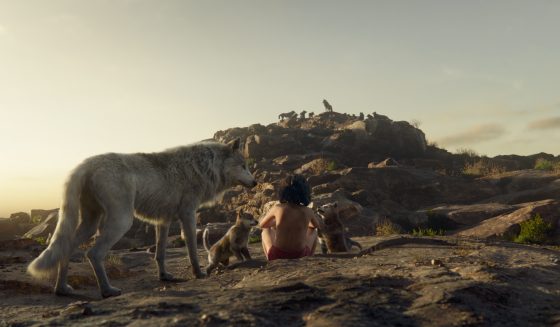 Real time visual effects
Virtual production techniques allow visual effects to be in the camera, to be seen live as the shots are being taken. Sethi could walk alongside the black panther Bagheera (voiced by Sir Ben Kingsley) or ride the back of Baloo (Bill Murray), using Animatrik's motion capture cameras and the simulcam system in place.
Forty Animatrik motion capture cameras were positioned on towers that could be moved depending on the shot required, giving the director and crew a great degree of flexibility when it came to framing the action. Favreau and his team could actually see the VFX in action as they filmed.
Prior to the main shoot, blocking animation for Mowgli, the animals, and some of the environments and sets had been created by previsualization company The Third Floor. Not only did this serve as a guide for the action, but this previs footage could also be played back in real-time during filming. The production could composite this previs footage against the live action of Mowgli using what is known as a simulcam setup.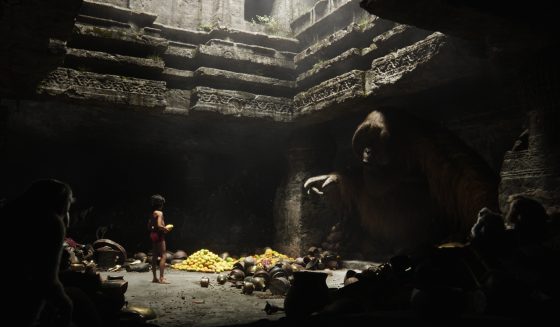 This way Favreau, the actors, and crew could see an accurate preview of the film's final shots – with both real-life and VFX elements combined – long before final rendering.