Thirteen 3D artists use Delcam ArtCAM and PowerMill to drive custom milling technology.
Weta Workshop is a familiar name to movie buffs; it is the five-time Oscar-winning computer graphics house behind such hits as "The Lord of the Rings" trilogy, "King Kong," "District 9" and others. But the Wellington, New Zealand business has other commercial divisions including publishing, merchandising, high-end collectibles, and fine-art bronzes.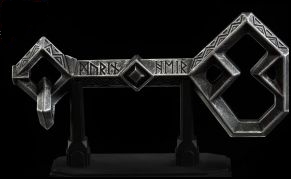 In the company's early years almost all physical creative pieces were the result of handcraft. But the company found it necessary to shift from a purely handcraft company to one that utilizes all available digital technology, primarily laser cutting, plasma cutting, 3D modeling and printing, and CNC milling.
Weta's Jordan Thomson has pioneered this division at Weta Workshop; his unique take on technical design and his custom engineering of the equipment the team uses has offered the technicians at Weta an extensive suite of tools available for production output. The 3D department, now led by Mary Pike, includes thirteen digital artists all working with Delcam software, including ArtCAM for creative design and PowerMill for high-speed and five-axis machining.
"Deadlines are our primary challenge," notes Pike. "The technical know-how and capability of the team is never in question but of course the wild card is always time. This demands a fluid and unfaltering interplay between the digital artist at the computer, the capability of the toolpathing software to realize these complex models, and then the complete reliability of the machines that we have purchased and built here by Jordan."
Initially Weta went down the path of purchasing commercially available equipment to compliment the software, but soon realized Thomson could engineer more pragmatic solutions. As co-founder Richard Taylor notes, "[Jordan Thomson] has significantly adapted, and in a number of cases 'built from scratch', the equipment we need to do our jobs." But, adds Taylor, the Delcam software integrated with all of it.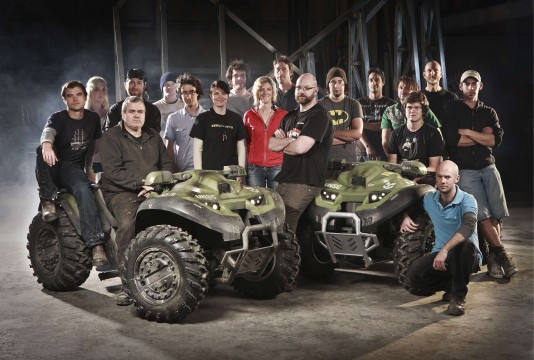 "I get asked daily to facilitate some wonderful and whacky jobs on one of the six machines we run," notes Thomson. "It can be like an acrobat juggling plates while balancing on a ball, as you have so many tasks bouncing between all the different machines utilising the appropriate software to output what is required.  From a 1mm button to a sculpture as large as a house, it is utter adaptability of equipment and flexibility of software which means I can guarantee delivery for Richard and our clients."
Weta Workshop is now in its seventh year using Delcam software, and recently acquired a seven-axis car-assembly robot to offer further flexibility for large-scale sculpture pieces.  The robot, controlled by PowerMill, allows Weta to mill down into an ear or up a nostril with exacting detail. "The technology should be invisible to the artists," notes Taylor.