From a Mac rewrite for 64-bit computing to a variety of new 3D tools, this edition has a lot to offer. New customers are up 25% as interest in BIM grows.
By Kathleen Maher
It's been a very long time since Autodesk's basic CAD program, Auto-CAD, had an inside track. Though not a household word, Vectorworks is a major player in AEC CAD, especially because it has a strong Mac base and also because it is heavily favored in Japan. It's working the same territory as AutoCAD, but not content to stop there, the company is becoming a major BIM competitor, taking on Autodesk's Revit.
On the one hand, Vectorworks has changed quite a bit over the years as it's shifted to BIM workflows; on the other hand, it has been slow to get to 64-bit. Like all the major CAD companies, Vector works has to keep its legacy base of users in mind as it makes improvements.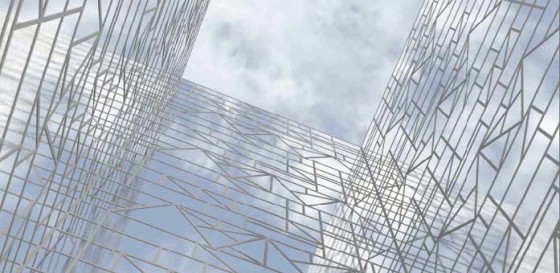 These people are dependent on the software for their daily work, so even though they want improvements, they need consistency. Now Vectorworks 2015 has come along to bring the software up to date, and also to add some nice flourishes.
New features include:
64-bit functionality throughout the Vectorworks product line and updates to the Vectorworks Graphics Module (VGM)
Advanced 3D functionality including a deform tool, 3D hatching, integrated rendering, and improved STL output
New wall tools, including curtain walls
Updates for its Landmark Civil product and Spotlight set design
Mobile accessibility
64-bit across the board
With big models and lots of computing, CAD craves 64-bit computing, which enables computers to take advantage of all the resident RAM on a system so that large models can be loaded into memory and manipulated from there. Vectorworks has already taken advantage of 64-bit for its rendering. So why hasn't Vectorworks gone to full 64-bit computing for its complete graphics core? Because Vectorworks had to be mindful of its Mac user base as well as its Windows base and it had to move from the Carbon API of the Mac OS to Cocoa. On a call to the press, Vectorworks CTO Dr. Biplab Sarkar said, "Converting our systems to the Cocoa framework took a considerable amount of work."
The company also updated the Vectorworks Graphics Module as part of their heavy lifting. It fully supports OpenGL with all the GPU acceleration that entails. In addition to models, the GPU is also handling wireframes, and as a result, says the company, navigation is much faster.
New 3D tools
Vectorworks has been improving its 3D capabilities, In Vectorworks 2014, as people worked with 3D models, they were able to stay in 3D to see what they were doing without reverting to wireframes.
With this release, Vectorworks has gotten more 3D-savvy. The company has added smooth transitions for 3D scene changes. The new deform tool adds direct modeling to enable users to manipulate 3D forms interactively—in a way more characteristic of 3D modelers for digital content creation rather than CAD tools. In addition, 3D-aware hatching lets users align hatching to planes. Vectorworks has also improved its STL output for 3D printing. In addition, the company has added support for SketchUp textures, which gives customers access to SketchUp's extensive 3D warehouse for assets.
It's the little things
Without going into a complete feature list, there are several new capabilities that are worth highlighting. The walls tools have been improved, and the company paid special attention to its Curtain Walls routines, making them easier to use and flexible using wall styles. Also, the new Wall mode drawing tools make it easy to draw walls with automatic joining and trimming with existing walls. The Trim tool can be used to remove wall segments between two joins with a single click. It's an utterly applause-worthy feature.
Significantly, Vectorworks has seen a 25% growth in new users. The company is successfully transitioning its customers to subscription. The company says that about 70% of their user base is on subscription. In addition, the company says 2014 is shaping up to be one of their best years in terms of overall growth. The company has a strong presence in Japan. It is used by the leading construction companies in the country.
The company has been aided by its relationship with Japanese reseller A&A. A&A localizes Vectorworks for the Japanese market, and it has helped build Vectorworks' position in the country. In a call with press and analysts, Vectorworks CEO Sean Flaherty talked about the acquisition of A&A by Canon IT Solutions. The acquisition gives A&A a much larger distribution network. Canon IT says they've acquired A&A to add an AEC complement to their 3D manufacturing design software activities in Japan. Flaherty describes the role of Canon IT Service in Japan as being similar to IBM in that they offer their customers complete solutions.
Big BIM vs. Small BIM
Flaherty is optimistic about Vectorworks' opportunities as BIM gains momentum worldwide. Sure, BIM has been around, but what has changed is that BIM is becoming more extensively used. There has been new impetus for the adoption of BIM, including a mandate by the U.K. government to use BIM in large infrastructure projects, and a desire for sustainability in design and construction. Flaherty sees a transition from small BIM, which happens when a company uses BIM internally for its projects, versus big BIM, which sees BIM being used consistently throughout a project as a standard.
Flaherty says Vectorworks is seeing a rebirth of interest in IFC as it helps provide a standard platform for the implementation of big BIM in projects. Flaherty says, "IFC is an old story that's reinventing itself over the last few years."
Simply put, he says companies and organizations have gotten better at implementing BIM using IFC. Flaherty says they've been a little surprised at how quickly people have jumped from little BIM to big BIM. He says they want to get more out of the process.
Landmark and Spotlight
Vectorworks' tools for specific applications have also been improved. Landmark is the company's tool for site design, and it has improvements in its roadway and urban design tools. The Roadway tool gives better control over road design, and Vectorworks has added new editing and joining options. Landmark has also gotten improved terrain modeling tools.
Spotlight is the company's tool for set design. It gives designers standard elements like stairs, ramps, and platforms. For this version the company has also added more fixtures for lighting and also more tools for placing and controlling lights. In particular, Flaherty called out new tools for designing LED lighting and the use of video projectors and screens, and TVs.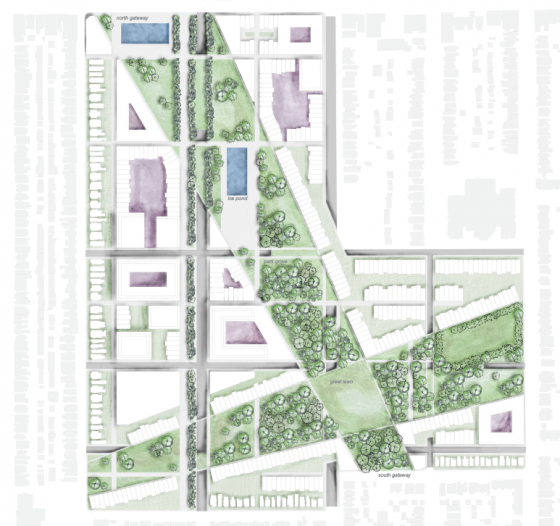 Going mobile
Along with the rest of the CAD world, Vectorworks is going to the cloud and going to mobile. The company released Vectorworks Cloud Services in 2012. Vectorworks 2015 supports 3D viewing for Vectorworks files courtesy of the upgraded VGM. Using Nomad, users can fly over or walk though textured and shaded 3D models. The company says it has seen steady adoption of its cloud services platform from subscription members.
What do we think?
This is a big 3D release for Vectorworks, which brings it all the way in to the 3D era. Nemetschek has solid 3D talents at work back in Germany. Their work is clearly evident in Maxon's Cinema 4D and its rendering technology.
Tellingly, we think the flourishes in Vectorworks' Renderworks that add stylistic touches, sketch lines, etc., are what comes of letting the engineers adept at 3D modeling, rendering, and animation collaborate with the longtime CAD hands at Vectorworks, and we didn't see enough of that happening in the past.
Another example can be seen in the deform tool. There's deep expertise in Nemetschek, and Vectorworks has great relationships and a strong AEC base. Vectorworks, too, has its own legacy of CAD expertise. We see those talents coming together in strong ways.