A monochromatic category was added to this year's contest, adding new variety.
Nemetschek Vectorworks and Maxon Computer, divisions of Nemetschek, have announced the winners of the second annual Inspired Visions Global Rendering Competition. The winner in each of the four categories received $2,500.
Contest manager Theresa Downs, the communications director at Nemetschek Vectorworks, said the addition this year of a monochromatic category "definitely added some variety to the competition. We were able to see a completely different type of rendering."
Entries were submitted by professional and student users from several countries; the most submissions coming from Germany, the United States, New Zealand, and the Dominican Republic. A panel of judges made the awards in three categories, and a Fan Favorite was selected by visitors to the contest website.
By category, the winners and their entries are:
CINEMA 4D Winner: "Digital Exhibition" by Oliver Higgins, Architect and Visualizer working at Franklin Ellis Architects, UK. Judges' summary: "This video was innovative, professional and graphically pleasing. We were impressed with how the creator integrated legacy presentations via a concept-board into the video. The board elements were dynamic, rather than just still images. It was a wonderful way of presenting an urban-planning model.
Video: "Digital Exhibition" by Oliver Higgins.
Monochromatic Winner: "Thatch Retreat, Chester, SC" by Pursley Dixon Architecture, Charlotte, North Carolina, USA. Judges' summary: "This entry was evocative, poetic and inspirational. The designer had excellent control of lighting and depth of field. The house in the distance fit perfectly into the scene, and the level of detail on the materials was remarkable."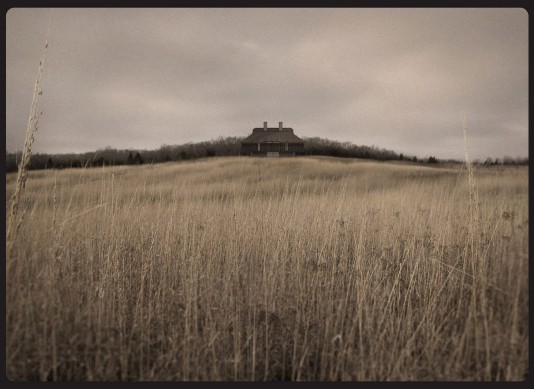 Vectorworks Renderworks: "Youth Centre Vienna" by Steve Böswetter, Vienna, Austria. Judges' summary: "This rendering was highly realistic and showcased an excellent control of lighting, color and textures, especially on the white concrete areas. It was a clear and attractive illustration."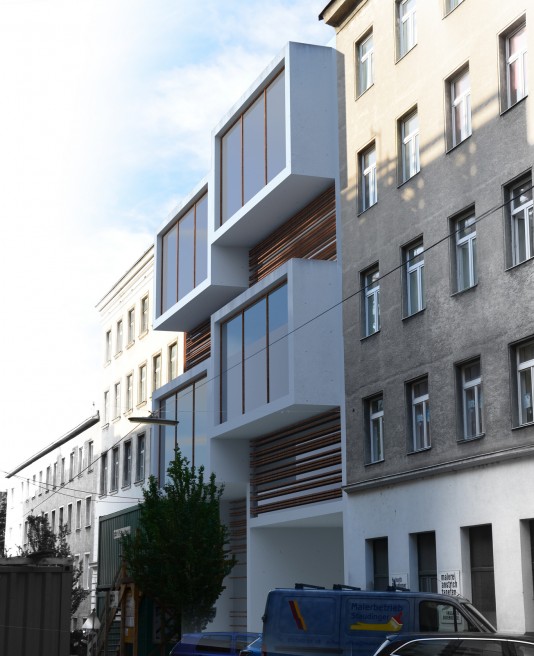 Fan Favorite Winner: "Bachelor thesis work: house of literature for herzogenaurach" by Nicolai von Stromberg-Zapfe, architecture student from Nürnberg, Germany.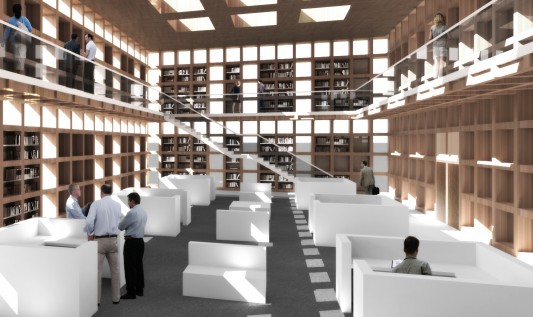 The panel of judges included Dan Jansenson, principal at Daniel Jansenson Architect and author of Remarkable Renderworks, from Santa Monica, California; Tyler Littman, principal designer and owner of Sholight, LLC, from New York City; Nicholas Dunand, freelance designer and sculptor, from Melbourne, Australia; Erik Recke, freelance architectural visualizer at Datenland, from Hamburg, Germany; Alejandro Nogueira, CEO at DECC Arte 3D from Tecamachalco, Edo. de Mexico, Mexico; René Racz from Lichtmaschine Multimedia GmbH, Basel, Switzerland; and Shinya Fujimura from 3D-KOBO, Osaka, Japan.