The five-year deal was the work of reseller DLT Solution.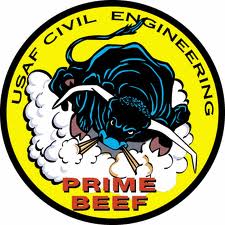 Autodesk today announced the United States Air Force Office of the Civil Engineer has signed a blanket purchase agreement with DLT Solutions for access to Autodesk software products, services, and training. DLT Solutions is Autodesk's master U.S. government reseller. The contract value is for $26 million over a five-year period.
The master contract includes access to AutoCAD Map 3D, AutoCAD Civil 3D, Autodesk Revit Architecture, Autodesk Navisworks, Autodesk Inventor, AutoCAD, and AutoCAD LT.
AutoCAD Map 3D is the tool that first led the USAF to standardize on Autodesk products; it is used to create and manage a wide variety of geospatial databases including the 3E5X1, Engineering, career field and the Prime Base Engineer Emergency Force (Prime BEEF) units. USAF engineers aggregate cadastral, utility, topographic, environmental, image, LIDAR, and asset data; visualize and evaluate existing conditions; perform corridor, network, and site analysis; and exchange information in both CAD and GIS data formats.
Today, nearly every civil engineering squadron in the USAF, including the Prime BEEF and the Rapid Engineer Deployable Heavy Operational Repair Squadron Engineer (RED HORSE) units, is using some combination of Autodesk products, including AutoCAD Map 3D and AutoCAD Civil 3D, to accomplish their missions. The products are also a standard for engineering design across the Architectural and Engineering contractor community that supports Air Force Civil Engineering worldwide.
Following the BIM mandate
Building Information Modeling (BIM) designs are now required by the General Services Administration and U.S. Army Corps of Engineers, and the USAF is equiring a BIM-based design approach for all vertical military construction (MILCON) projects in fiscal year 2011 and beyond. The USAF will use the new purchase agreement to acquire other Autodesk BIM-compatible products, including Revit Architecture and Navisworks. The Air Force launches approximately 100-150 unique MILCON projects annually across a physical plant valued at more than $250 billion.