Nvidia pays $3.75 million to speed up the porting of games to its Android Shield environment.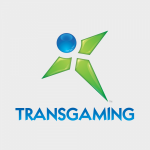 Nvidia is acquiring technology assets and related customer lists from Canadian software house TransGaming Inc. (TSX VENTURE: TNG). Nvidia will use the new tech to strengthen its gaming initiatives, including porting existing games for their new line of Android Shield devices. Nvidia is paying US$3.75 million for the technology.
Nvidia is acquiring TransGaming's Graphics and Portability group, which includes Cider, TNG's core-enablement translation technologies. The transaction does not include SwiftShader, TransGaming's fast pure software 3D rendering technology, and related patents. When the deal closes, TNG says will report "a significant gain" in the first quarter of its 2016 fiscal year reflecting the value of the sale.
As part of the transaction, TransGaming says it is becoming an Nvidia Grid preferred partner, so that Nvidia's cloud gaming technology may be used to power TransGaming's GameTree TV service in the future.
Nvidia will open its first Canadian office in Toronto as a result, staffing with employees coming with the technology acquisition.
What do we think?
TransGaming's Cider technology has found success among Windows game developers who wanted to create a quick port to the Mac. In March 2015 TNG added the ability to port to Android, and Nvidia quickly used it to port Metal Gear Rising: Revengeance to its Shield Android TV. Now Nvidia can use Cider to stimulate the entire Shield game ecosystem.  They say "go big or go home" and Nvidia obviously intends to not go home on Android gaming.