2D mechanical drafters now have a fast path to 3D models.
SpaceClaim and SofTech have jointly produced a path for users of SofTech's Cadra 2D mechanical drafting program to move their drawings into 3D using SpaceClaim Engineer.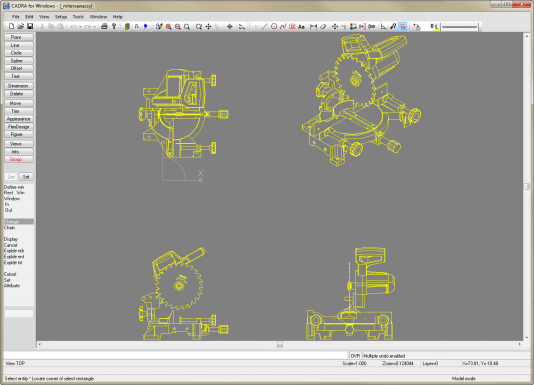 The bi-directional Connector lets Cadra uses move their designs into SpaceClaim to create detailed 3D models without recreating design data. Using SpaceClaim's import features allows Cadra users to also add data created by other CAD systems.
The combined solution of SpaceClaim Engineer and SofTech Cadra is being sold and supported by SofTech.
Fresh water for an aging slough
There are a variety of CAD products on the market we don't write about much at GraphicSpeak, because they are basically mature products in maintenance mode. They are the backwater of our industry, getting stale from a lack of fresh innovation. Collectively they still are in use by hundreds of thousands of engineers, designers, architects, and drafting technicians across the globe. SpaceClaim has done both SofTech and the users of Cadra a huge favor by building this Connector, which gives the 2D mechanical drafting users of Cadra an easy path to 3D. SpaceClaim made a bigger deal out of announcing its hooks into SketchUp recently, but to Cadra users this is like finding an oasis in the desert.