The CAD Society's annual awards have been announced and the list this year includes Jon Peddie of JPR and GraphicSpeak for the Lifetime Achievement Award. The Joe Greco award goes to Jon Jarrett and Bob Deragisch for their work in user communities.
The annual CAD Society awards given for excellence in building business, technology, and community for 3D CAD and engineering software have been announced and will be awarded during COFES 2015.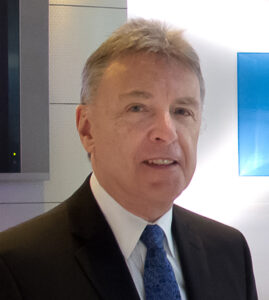 The society has awarded the Lifetime Achievement Award to Jon Peddie based on his research and publications around 3D graphics technology. The award is given "in recognition of his outstanding lifelong pioneering, consulting, and analysis service dedicated to advancing the underappreciated pixel."
Dr. Jon Peddie has a long background in the graphics industry, and played an active role in the development of graphics processing technology through his work at Data Graphics and Jupiter Systems. He formed Jon Peddie Research (JPR) to provide customer consulting in the field of computer graphics. He also provides  market forecasting services. Peddie lectures at numerous technical conferences on topics related to graphics technology and the emerging trends in digital media technology. He was the former president of SIGGRAPH Pioneers, and is also the author of several books, including his most recent, The History of Visual Magic in Computers. Previous winners of the award include Ivan Sutherland, Dean Kamen, and Patrick Hanratty.
In addition to the Lifetime Achievement Award, the CAD Society's awards include the Joe Greco Community Award, which is awarded for outstanding work in improving communication and developing community within the CAD industry. This year's winners include Bob Deragisch, Director, Engineering Services at Parker Hannifin and President of the Catia Operator's Exchange (COE); and Jon Jarrett, Director, Ortibal ATK and Technical Director of PLM World.
Deragisch started working at Parker Hannifin over 30 years ago and has held numerous positions throughout its IT and Engineering departments. He has been supporting Parker's use of Catia since he installed V2 in 1985. Bob has also been an active member of COE since 1986 and currently serves as its President (now in his second three-year term). He is receiving the 2015 Community Award for his decade of tireless efforts to interact with other user groups at COFES, driving real benefits to their constituencies, and for his effective leadership of COE.
Jon Jarrett has been with Orbital ATK (Thiokol) for 28 years working with many programs and various assignments as a design engineer, program manager, project manager, manager of Scientific and Engineering Systems and senior manager of ATK Corporate Engineering and Quality Systems. Jon has actively served the Siemens PLM community by participating in the not-for-profit independent Siemens PLM user's group, PLM World, since 2001. Jon is receiving the 2015 Community Award for his work with and efforts to interact with other user groups at COFES, learning and sharing his experiences with his constituency as a leader of PLM World.
There is another award that is yet to be announced. True to COFES tradition, the Leadership Award honoring outstanding technical and business leadership in the CAD industry, and focus and dedication to the needs of CAD users will be revealed at the awards ceremony on April 18, 2015. Past winners include Carl Bass, Tony Affuso, Jon Hirschtick, Bernard Charles, and Ping Fu.
About The CAD Society
The CAD Society ( www.cadsociety.org) is a not-for-profit industry association with the goal of fostering community and encouraging open communication among those who make their living within the CAD industry including AEC, mechanical, manufacturing, and GIS. The CAD Society is dedicated to creating an informative community and improving the tools its members employ in order to get their jobs done. This is achieved by providing an open forum of communication, which helps to illuminate the practices of industry vendors. It has been a leader in creating interoperability guidelines that encourage software vendors to develop applications that can openly share data.
Jeff Rowe of MCAD Café is the acting president of the CAD Society.
We send our congratulations to all the award winners and we thank the CAD Society for their recognition of Jon's work.