Initially supporting Google Cardboard, Sketchfab's "virtual cube" approach to 3D will soon extend to all leading VR headsets.
When Sketchfab founder Alban Denoyel talked to GraphicSpeak in 2012 about the launch of Sketchfab, he said the motivation "was to provide 3D artists a great tool to show their work online. Many of them have portfolios on CG communities like Deviantart, but it's all 2D. We want to bring 3D to the Web with a universal 3D viewer." Now Sketchfab extends just how universal it can be with a new one-button conversion of Sketchfab models to virtual reality.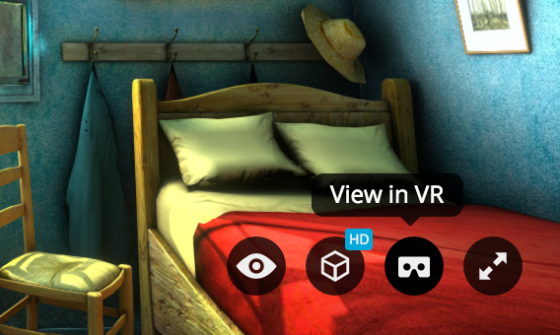 For now Sketchfab supports the Google Cardboard el cheapo virtual reality viewer. But Sketchfab CEO Denoyel says it will expand its support soon, with Oculus Rift next in line. "This is a big milestone for us. While browsing 3D on a web page—or with touch on mobile—is amazing, we realised that browsing this content in VR had the potential to provide an even better experience."
Sketchfab at its core is essentially a virtual cube, a 3D scene, powered by the WebGL standard now part of all contemporary browsers. Artists can insert anything that has 3 dimensions and share it on Sketchfab. Viewers can navigate within the scene using only the mouse. "With VR it means you can actually put yourself right inside the scene, and walk in it," explains Denoyel.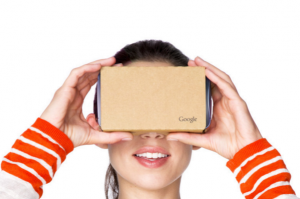 Early users are being out-of-the-box creative. Denoyel says a few days ago, a surgeon practiced heart surgery using Sketchfab + Google Cardboard before performing a life-saving operation on a baby. Available objects already converted to VR format include a beating heart, a homage to Van Gogh's bedroom, or a Triceratops.
The conversion of Sketchfab objects to VR is a work in progress. Denoyel admits the navigation "needs a lot of work, to be as natural and seamless as possible." Sketchfab is also working on better content categories and improvements to the browsing experience for VR.
Van gogh Room
by ruslans3d
on Sketchfab