Now known as the Mainstream Engineering group, the Siemens PLM division responsible for Solid Edge says business is booming. A reference customer says SolidWorks should be worried.
Last week at the Siemens PLM Software annual customer conference the company painted a rosy scenario for the Mainstream Engineering Software group, AKA Velocity, since its recent re-organization. The focus remains on the individual market as opposed to the enterprise market where Siemens is doing so well with the NX and Teamcenter product lines.
"Siemens has a quarterly focus," deadpanned Karsten Newbury, senior vice president and general manager of the Mainstream Engineering group, "but it is a quarter of a century, not a quarter of a year." Nonetheless, since the announcement of the re-org last year, Newbury says R&D staff is now 25% larger and the sales and marketing department has also grown considerably. More than 85% of the division's revenue comes from indirect sales; Newbury says "our focus on the channel is paying off; we are committed to the reseller ecosystem."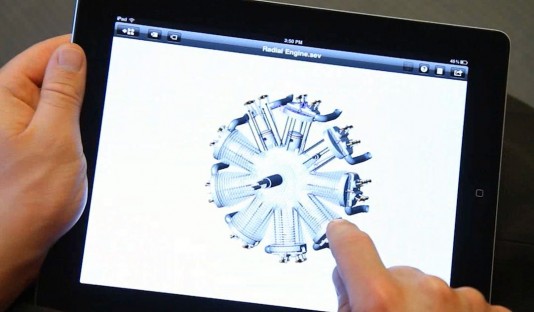 The division is busy building an "apps ecosystem" in which third-party developers as well as Siemens PLM R&D can bring new products to market that support Solid Edge, CAM Express, Teamcenter Express, and Femap. A new product announced by the Mainstream Engineering group is an updated document management program. Siemens PLM created a SharePoint-based document management product in 2001 which sold to "thousands of customers." Coming next month is SharePoint for Solid Edge Insight XT, a next-generation engineering data management program. A recent poll of Solid Edge customers by Siemens found that 60% use nothing for data management, 20% use the existing Insight product, 10% use Teamcenter or Teamcenter Express, and 10% use some PDM from another vendor. "The marketplace is wide open," Newbury noted.  Also to be released in June 2012 is a Solid Edge iPad viewer.
It is one thing for a company to tout its success, but quite another when a customer does so. Siemens brought in Billy Oliver, who manages CAD technology at medical devices manufacturer Helena Laboratories. Oliver was hired in 2007 to manage a transition from 18 years of using a 3D wireframe CAD program to a modern solids modeling product. Oliver was hired specifically for his SolidWorks expertise, and was given the challenge of bringing 18 years of product data—for products still on the market and selling well—into SolidWorks.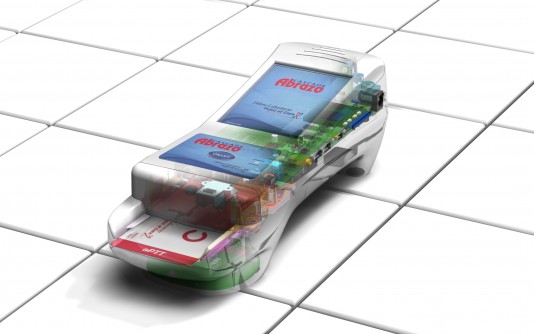 After years of working with a variety of data migration headaches, a local Solid Edge reseller challenged Oliver to try Solid Edge for the conversion process. Oliver says he was shocked when Solid Edge brought over a sheet metal file "nearly instantaneous and perfect." His team needed to do this "thousands of times with hundreds of parts … it just can't be done in most history-based CAD products." Oliver said the difference in Solid Edge is Synchronous Technology, the novel workaround invented by Solid Edge R&D to make solids modeling more competitive with contemporary direct modeling CAD products such as SpaceClaim, PTC Creo Direct, or Autodesk Inventor Fusion.
Oliver says he is convinced the current version of SolidWorks will never offer direct modeling, and he is concerned that Dassault Systemes is not sharing with users a roadmap of what to expect with the coming transition from today's Parasolid-based SolidWorks to a next-generation "V6" version based on Dassault's CGM solid modeling kernel as used in Catia. "We didn't want to continue with a software program in flux," Oliver said, noting that Siemens PLM Mainstream Engineering has a roadmap for the future and its Parasolid kernel is "stable, and not going anywhere."
Pushing on the apple cart
One user story does not a revolution make, and SolidWorks could no doubt find a customer that has moved in the opposite direction from Helena Laboratories. But, as we have reported before, the SolidWorks user community is uneasy with the current transition going on with SolidWorks, despite assurances from Dassault Systemes that "V1" SolidWorks (the current generation) will be available as long as users want it to be, side by side with the "V6" SolidWorks which might debut in 2013. The Solid Edge team seems to be eager to pick a fight.
The Siemens PLM Mainstream Engineering group might not knock over the SolidWorks apple cart, but they get points for enthusiasm. The core development team, formed when the technology was owned by Intergraph and known as Project Jupiter, is more excited than they have been in many years. When Newbury was put in charge of the division, Siemens insiders said he would make things happen, and so far he certainly has.