Nvidia gained at the expense of AMD and Intel. Gaming is still the market's bright spot.
The new market report on graphics processing units (GPUs) from Jon Peddie Research (JPR) shows total shipments were down in the fourth quarter of 2014 (ending December 31, 2014). Measured on a sequential basis, Nvidia shipments were up 3%, Intel dropped 4%, AMD slipped 7%.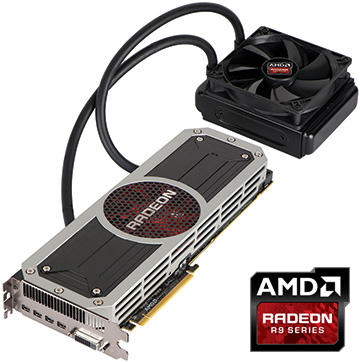 The fourth quarter is typically flat to up in the seasonality cycles of the past; 4Q14 was below the ten-year average of 6.86%. The attach rate of GPUs (includes integrated and discrete GPUs) to PCs for the quarter was 142.75% down -10.44% and 30.18% of PCs had discrete GPUs, which is down -2.16%.
GPUs are traditionally a leading indicator of the market, since a GPU goes into every system before it is shipped, and most of the PC vendors are guiding cautiously for 1Q15. The overall PC market increased 3.53% quarter-to-quarter, and decreased -0.72% year-to-year.
Desktop graphics add-in boards (AIBs) that use discrete GPUs decreased -0.68% from last quarter.
The Gaming PC segment, where higher-end GPUs are used, was a bright spot in the market in the quarter. Nvidia's Maxwell GPUs continued to show strong sales, lifting the ASPs for the discrete GPU market.
JPR expects the total shipments of graphics chips in 2017 to be 483 million units. In 2013, 454 million GPUs were shipped and the forecast for 2015 is 470 million.

The quarter in general
AMD's shipments of desktop heterogeneous GPU/CPUs, i.e., APUs decreased -30.0% from the previous quarter, but were up 4.6% in notebooks. AMD's discrete desktop shipments decreased -15.97% and notebook discrete shipments decreased -16.6%. The company's overall PC graphics shipments decreased -7.0%.
Intel's desktop processor embedded graphics (EPGs) shipments decreased from last quarter by -4.4%, and notebooks decreased by -4.1%. The company's overall PC graphics shipments decreased -4.0%.
Nvidia's desktop discrete shipments were up 5.51% from last quarter; and the company's notebook discrete shipments increased 0.1%. The company's overall PC graphics shipment increased 2.9%.
Total discrete GPU (desktop and notebook) shipments from the last quarter decreased -3.38% and decreased -12.06% from last year. Sales of discrete GPUs fluctuate due to a variety of factors (timing, memory pricing, etc.), new product introductions, and the influence of integrated graphics. Overall, the CAGR for PC graphics from 2014 to 2017 is now 1.5%.
Ninety-nine percent of Intel's non-server processors have graphics, and over 66% of AMD's non-server processors contain integrated graphics; AMD still ships integrated graphics chipsets (IGPs).
JPR says graphics chips (GPUs) and chips with graphics (IGPs, APUs, and EPGs) are a leading indicator for the PC market. At least one and often two GPUs are present in every PC shipped. It can take the form of a discrete chip, a GPU integrated in the chipset or embedded in the CPU. The average has grown from 1.2 GPUs per PC in 2001 to almost 1.55 GPUs per PC.
Charts and images for the Q4 MarketWatch report are available here