Reselling a Stratasys printer went nowhere; this time HP will come to market with a truly innovative platform.
HP has introduced new 3D printing technology which it will bring to market over the next 15 months. HP Multi Jet Fusion is a technology based on its recently introduced Thermal Inkjet technology. It uses a new synchronous architecture, one HP says will revolutionize "the commercial viability of 3D printing and has the potential to change the way we think about manufacturing."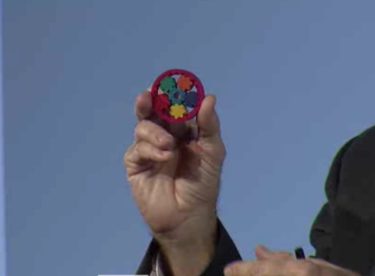 The technology was introduced to journalists and analysts during a conference call October 30; the first product will ship to selected beta testers early in 2015. Full commercial distribution is not expected until early 2016.
Multi Jet Fusion printing uses not one jet but a set of modules, each with its own series of inkjets. As introduced earlier this year, the technology was applied to wide format printing; at the time HP said there were other uses for the new technology but did not want to discuss 3D printing specifically.
Veteran 3D printing industry analyst Terry Wohlers told Computerworld he was "blown away" by the speed, quality, and feature detail of the new printer during a recent private demo. "It's better than I expected. It's many times faster than anything on the market," he said. "It's something that is vastly different than what has even been developed before."
HP claims the following benefits for using the new technology in 3D printing:
10x speed improvement: By laying down material across a broad surface area at one time, versus one point at a time for other 3D printers, functional build speeds can be up to 10 times faster. HP makes the claim based on internal testing of part build time, comparing Multi Jet Fusion to selective laser sintering and fused deposition modeling.
New materials for improved quality, strength, and durability: HP scientists have developed new materials specifically for the multi-agent printing possible in this new technology. To help their platform become an industry standard, HP will work with other vendors to establish a certification process for materials and colors.
Accuracy and detail: Capable of delivering fully functional parts with more accuracy, finer details and smooth surfaces, and able to manipulate part and material properties, including form, texture, friction, strength, elasticity, electrical, thermal properties and more – beyond other 3D print processes.
Better cost performance: By unifying various steps of the 3D print process to reduce running time, HP says Multi Jet Fusion can lower cost, energy consumption and waste to significantly improve 3D printing economics.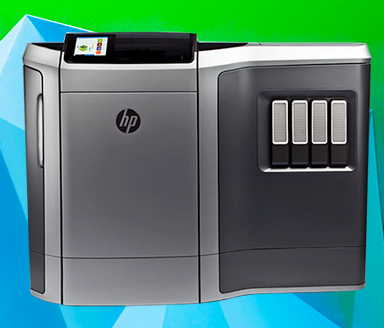 What do we think?
This is the second time HP has stepped into the 3D printing market. In 2010 it started a distribution agreement with Stratasys, for a desktop printer. It sounded great but in reality was pretty much a bust for both HP and Stratasys; the deal was ended by mutual agreement in 2012. It was about this time that HP researchers were getting serious about a new technology for wide-format printing which they believed could be modified for 3D printing.
Some people online are scoffing at the idea of HP controlling 3D printing, given how the economics of 2D printing work in HP's favor; the money is in consumables, not the initial cost of hardware. This will certainly be true in the long run for 3D printing, but we are not talking about ink, but thermoplastics that can in some instances replace parts made from other materials. The best part of the announcement may not be the new printing process but the promise to work with other vendors to create a marketplace for thermoplastic materials that will work in Multi Jet Fusion printers.
The past 24 months in 3D printing have been all about consumer models and the maker market, but the home/hobbyist market is tiny compared to the industrial market, and it is exactly where HP is headed for now. Stratasys, 3D Systems, EOS, and the other 3D printing vendors now have a new competitor in the industrial space, a very well-heeled one.