Great price/performance and a solid gaming add-in board.
By Robert Dow
With the launch of the GTX 950, Nvidia and its partners are bringing the high-quality, low-power Maxwell 2 GPU to gamers with modest budgets. The Asus GTX 950 is based on the GM 206 Maxwell 2, the same processor that is in the Performance class GTX 960; however, the GTX 950 contains 768 Cuda Cores cut down from 1024 with 48 texture units as opposed to the GTX 960 64.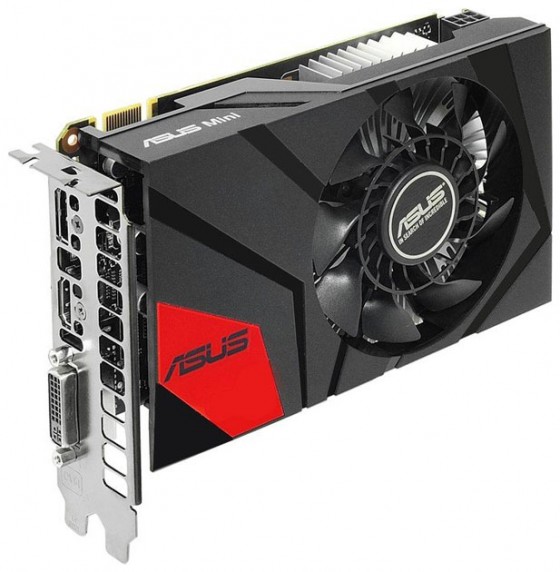 The GTX 950 is a binned 960 (using a GM206 GPU), and that's how they reduced the shader and texture controllers. Compared to GTX 960, the GTX 950 loses one-quarter of its SMMs—going from 8 to 6—bringing the CUDA core count down from 1024 to 768.
The GTX 950 is an amazing low-power AIB consuming only 90 watts while the GTX 960 checks in at 120 watts. That allows the GTX 950 to be powered by a 6-pin connector versus the 960's 8-pin (some versions of the GTX 960 also came with 6-pin connectors).
We tested the new Asus Strix GTX 950 AIB, which measures in at 8.7 × 4.9 inches. This is much larger than previous AIBs in the mainstream class; you could find a GTX 650 TI with a length of 5.71 inches, but it still required a 6-pin connecter and its small footprint did not stop it from draining 20 watts more than the new GTX 950. The Asus GTX 950 has 2 DVI ports, a display port, and an HDMI connection.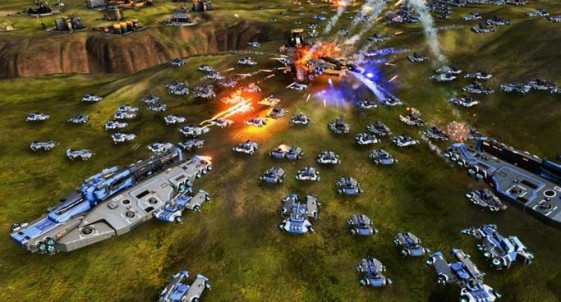 The Asus GTX 950 has a unique look. Usually AIBs at this price point do not have such prominent heat sinks—the Asus 950 features a "DirectCU II thermal design" with two heat pipes that draw air away from the GPU. The AIB features the new Asus Tweak II software. This new OC software allows gamers to easily overclock their GPUs; it has various pre-set conditions one can select; e.g., you can set the card up with a "Gaming" pre-set, or you can set it in "silent" mode where the fans turn off, rendering the card virtually silent. Of course, you can also take the reins yourself and manually overclock the GPU, wattage, and memory clock, as well as fan speed.
We ran a variety of tests and benchmarks, both synthetic as well as in-game, to get the best idea on how the new GM204-based GTX 950 stacks up to its more powerful comrades as well as the previous-generation GTX 650 TI. 
Our test bed is powered by a Core i7-5660X running at 3.0 GHz with a Asus X99-Deluxe motherboard with 16 GB of RAM and a Intel SSD 240 GB running Windows 10. Along with the 1920 × 1080 resolutions we think the GTX 950 is designed for, we also turned it up to 2560 × 1440, where the AIB performed amazingly well in synthetic benchmarks.

The Firestrike Extreme benchmark runs two tests, GT2 at 2560 x 1440 and GT1 at 1920  × 1080. The AIB also performed well in games. Ashes of Singularity is a new, real-time, large-scale strategy PC game with a built-in benchmark that really stresses the GPU and CPU, and uses DX 12. Instead of micromanaging single battles within a defined area, players are given the opportunity to wage war across large expanses of a planet. A smarter AI has been built specifically for the game in order to manage the individual movements and actions of units, giving the opportunity for players to truly take on the role of commanding large-scale battles without the need to command every unit.
This is the first benchmark we have seen that is totally devoted to RTS and geared to enthusiasts. We spoke with Brad Wardell, president and CEO of Stardock, and he told us that Nvidia and AMD have not had a chance to tweak their drivers for certain aspects of DX12, and so we turned off AA and set many of the settings to normal. The company is looking to incorporate end-user ideas and thoughts into future revs, and much of their site is devoted to community forums. 
We played with the overclocking and were able to squeeze a few extra FPS out of the card; would that be the difference between a killer FRAG or a receiving one? Time will tell. 
What do we think?
The Asus GTX 950 fits perfectly in what Nvidia is trying to do, give max performance in the segment at very low wattage. With software like Tweak, Asus and other AIB manufacturers are bringing easy OC software to the masses. The engineering and performance that the gamer can get for $159 is inspiring, especially considering most are still gaming in 1080 resolutions. This card is capable of providing 50 to 70 FPS with 4X AA on Ultra pre-sets without a problem, all for 90 watts. We are looking forward to comparing this AIB with the R7 300 offerings in September.