Procter & Gamble has been working closely with Dassault Systèmes in developing ways to use 3D and PLM methods in the consumer packaged goods industry.
This week Dassault Systèmes introduces Perfect Shelf, a new 3D design and simulation product for retail product delivery. The software models store shelves and the individual products, giving consumer packaged goods (CPG) manufacturers and retailers digital tools for planning and evaluating the retail experience.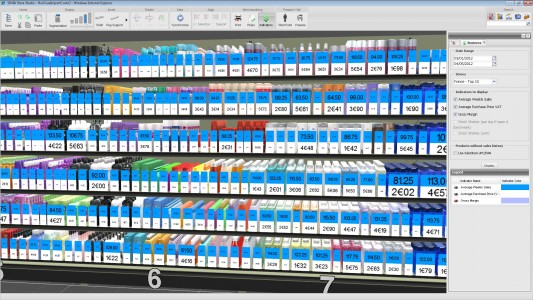 Dassault worked closely with CPG giant Procter & Gamble on the creation of Perfect Shelf. At Dassault's annual customer conference in 2010, P&G announced a commitment to Dassault Systèmes as a "key strategic partner" and shared in a keynote its ambitions to become an "all digital" manufacturer. Perfect Shelf is the first product to come to market as a result of their collaboration. P&G CEO Bob McDonald says digitization is an overall corporate strategy, including "digitizing innovation" by taking advantage of prototyping, modeling, simulation, and other existing technologies.
Product shelving quality is the critical nexus in CPG. A new product might be great, but if it can't reach out to the consumer at the point of sale, all the time and spent on R&D and marketing fall short. Perfect Shelf uses Dassault's expertise in 3D visualization to provide a realistic view to plan and study the retail experience, right down to where each product sits and the potential impact of shelf placement. 3D modeling, realistic rendering and lighting, and other technologies usually associated with product development, are being applied in Perfect Shelf.
Dassault says Perfect Shelf will be useful in Category Management and Space Planning for tasks including new packaging introduction, category assessment, consumer decision trees, in-context assortments review, adjacencies, sales materials, and in guiding staff to stock the shelves as planned.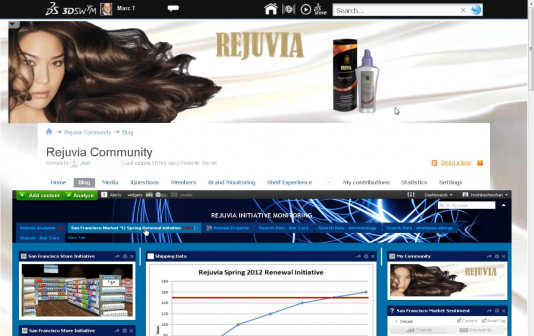 Our take
Perfect Shelf addresses the intuitive side of product development, in which decisions are not made with the engineer's analytical abilities but with the marketer's skill of mixing retail dynamics with aesthetics. This is a long-overdue example of using CAD/PLM technologies in a wider context. The market is huge and completely untapped; Dassault Systèmes would seem to have a head start on its competitors best measured in years.