Michael Gough spearheaded design innovation at Adobe and he hopes to do the same at Microsoft. 
Earlier in February, 2015, Microsoft announced the appointment of Michael Gough as vice president of design for the Applications and Services group. He will work for Julie Larson-Green, Microsoft's chief experience officer. Gough was previously at Adobe Systems where he was vice president of experience design. He spearheaded Adobe's R&D work on pen input and new interfaces and products for publishing. He has been deeply involved in the development of many of Adobe's products and he is a champion for design innovation. It sounds like that work will continue at Microsoft where the company says he will be responsible for "leading design across many of Microsoft's most important products, including Office 365." We can only hope.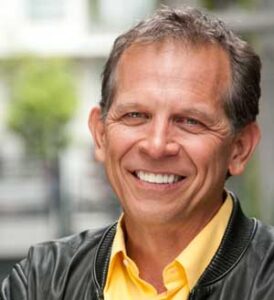 Larson-Green says that Gough's "design thought leadership and creative expertise will be great additions to our current design teams as we transform the ASG product development culture and deliver compelling experiences for our customers."
An eight year veteran at Adobe, Gough went to Adobe with the acquisition of Macromedia where he was senior creative director. Before that he was VP of brand design at Nike.
Gough had been working with Microsoft prior to his job change. He was onstage at Microsoft's unveiling of the Surface Pro 3 last May. Microsoft and Adobe worked together to optimize the Surface for creative workers and Adobe has committed to improving its support for touch. Last October at Adobe Max, Microsoft signalled its commitment to Adobe's user base by giving away Surface Pro 3 machines to attendees. As an aside, it's worth noting that Microsoft has been aggressively seeding the market with Surface Pro 3 machines and that strategy is finally paying off. Microsoft reports rising Surface Pro 3 sales.
In announcing Gough's new position, Larson-Green says that Microsoft is looking forward to continuing a collaborative relationship with Adobe. Now they've got an inside man.